Radicalisering in België en Nederland. Kritische perspectieven op veiligheid en geweld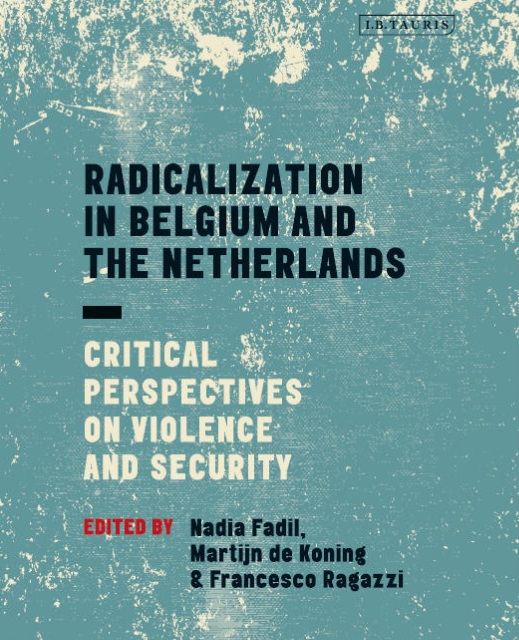 Location
Egmont Palace, Petit Sablon 8bis, 1000 Brussels
In de vroege jaren 2000 introduceerde Nederland de strijd tegen radicalisering, met als bedoeling de gevaren van bepaalde vormen van religieus militantisme te voorkomen die kunnen leiden tot daden van terroristisch geweld. De moord op Theo Van Gogh in 2004 en de aanslagen in Londen in 2005 leidden een verdere expansie van dit beleid, en het vertrek van jongeren naar Syrië vanaf 2012 en de aanslagen van Parijs en Brussel in 2015 en 2016 maakten van de de strijd tegen radicalisering één van de meest prioritaire beleidsdomeinen op Belgisch en internationaal vlak. Tegelijk ligt het beleid rond radicalisering sterk onder vuur zowel in wetenschappelijke middens als in het middenveld.
Het boek 'Radicalization in Belgium and the Netherlands. Critical perspectives on violence and security', van Nadia Fadil, Martijn de Koning en Francesco Ragazzi (2019, IB Tauris) brengt voor de eerste keer Belgische, Nederlandse en internationale onderzoekers samen voor een kritische analyse van de historische oorsprong van het beleid rond radicalisering, de wetenschappelijke debatten daarrond en de manier waarop dit beleid zich heeft ontwikkeld in lokale gemeentes, het gerecht het middenveld en de impact op de geviseerde (voornamelijk moslim) gemeenschappen. Bestaat er zoiets als een probleem van 'radicalisering' en welk beleid moet hierrond worden gevoerd? Hoe moeten sociale actoren zich verhouden tot dit beleid? Hoe effectief is het beleid op het terrein? In welke mate stigmatiseert het de moslimgemeenshap, en zorgt het voor een verdere criminalisering en surveillantie van een deel van die populatie?
De editors en auteurs van het boek zullen de belangrijkste inzichten van dit boek voorstellen, en in gesprek treden met een aantal experten uit het middenveld, beleid en politiek en het publiek.
Deze studiedag zal tevens de gelegenheid zijn om het BELSPO rapport over het Belgisch deradicaliseringsbeleid voor te stellen. Dit rapport is een eerste weerslag van het BELSPO project 'Folk, Authority and Radicalism' (een samenwerking tussen de ULB, NICC en de KU Leuven) en biedt een volledig overzicht van de beleidsinitiatieven rond radicalisering in België en de visie van Vlaamse, Brusselse en Waalse ambtenaren op dit beleid.
Programma
13u30: Onthaal
14u-14u20: Verwelkoming door Thomas Renard (Egmont) en inleiding door Nadia Fadil (KU Leuven)
14u20-15u00: Voorstelling hoofdstukken boek door Rik Coolsaet (UGent), Mieke Groeninck (Universiteit Leiden), Iman Lechkar (VUB), moderatie door Francesco Ragazzi (Universiteit Leiden)
15u00-15u50: Respons door Imade Annouri (Vlaams parlementslid en lid commissie radicalisering), Cherif El Farri (CEAPIRE), Lore Colaert (Vlaams Vredesinstituut), Nina Henkens (Uit de Marge) en Arthemis Snijders (BOEH!), moderatie door Martijn de Koning (Universiteit van Amsterdam/Radboud Universiteit)
15u50-16u30: Vragen uit het publiek
16u30-17u00: Presentatie van het BELSPO rapport over het Belgisch deradicaliseringsbeleid door Silke Jaminé (KU Leuven)
17u00: Einde