The global arms industry: new data, trends and global developments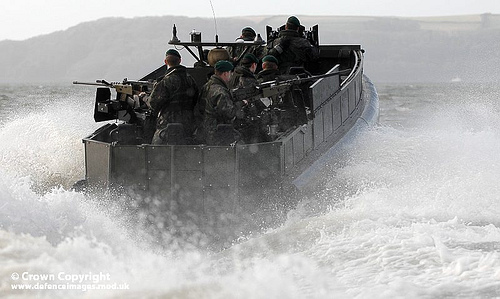 Location
Karel Van Miert Building, Room Rome & Lisbon (floor -1), Pleinlaan 5, 1050 Brussels
On the occasion of the launch of the new SIPRI data on the international arms industry, the  Egmont Institute, the Institute for European Studies at the Vrije Universiteit Brussel and the Stockholm International Peace Research Institute (SIPRI) are pleased to invite you to a discussion on The Global Arms Industry: New Data, Trends and Global Developments.
Few would deny the relationship between international political and economic changes and technological developments. The economic capacity of a state to sustain an arms industry, and the technological prowess needed to develop new, cutting edge military capabilities, have been regarded as important indicators of national power in the past. Variations in the size and distribution of military industrial capacity could be a lead indicator and perhaps also a partial explanation of important current political transformations. Indeed, advances in new and emerging technologies might disrupt traditional perspectives on the elements of military power. What are the main tendencies and patterns in the global arms industry? Where are the new and emerging centres of arms production? How have European countries adapted their approaches to military technology?
Our joint event will present the new SIPRI data in the light of the current global security developments. We are pleased to welcome the special guest speaker Dr. Yudit Kiss, author of the SIPRI Monograph on arms industry transformation in East Central Europe, which was issued earlier this year. Copies of the book will be on display at the venue.
Participation is free of charge and open to all but due to space limitations, registration is mandatory.
Contact
Daniel Fiott (Academic coordinator)
FWO PhD Fellow
Institute for European Studies
+32 2 614 80 30
daniel.fiott@vub.ac.be
Anamaria Bacsin (Logistics)
Communications & Internal Events
Institute for European Studies
+32 2 614 80 40
anamaria.bacsin@vub.ac.be