The Resurgence of the Taliban: Plotting a New EU Course of Action for Afghanistan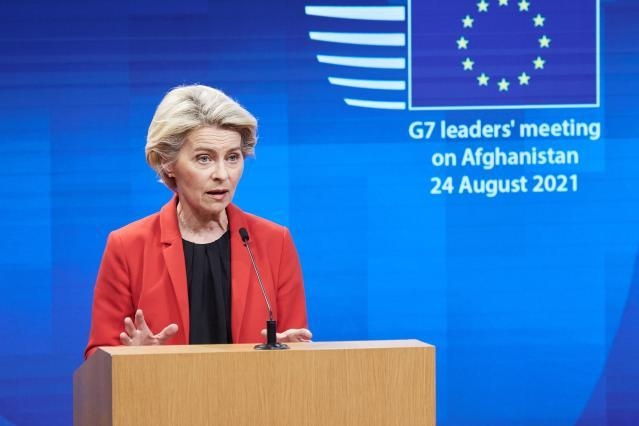 The Brussels International Center and the Egmont Royal Institute for International Relations are delighted to invite you at our upcoming webinar "The Resurgence of the Taliban: Plotting a New EU Course of Action for Afghanistan"
Speakers:
Roya Rahmani, Distinguished Fellow at Georgetown University, former Ambassador of Afghanistan to the US
Arnout Pauwels, Deputy Head of EU Delegation in Afghanistan
Sima Samar, member of the United Nations Secretary-General's High-Level Panel on Internal Displacement and Special Envoy of the President of Afghanistan and State Minister for Human Rights and International Affairs
Jean-Louis de Brouwer, Director of the European Affairs Program at the Egmont Institute
Wilson Fache, BIC Middle East Correspondent
Moderated by Shada Islam, BIC Senior Commentator on Geopolitics.
This event will provide a platform to discuss some of the missteps and failures that led to the collapse of the Ghani administration, the emerging security challenges in Afghanistan, and the major geopolitical impacts in the wider region. There will be particular emphasis on what the ramifications of the Taliban takeover will be for European nations, as well as how the EU should configure its 'dealing with, but not officially recognising' relationship with the Taliban. Finally, the event will give space to discuss the new impetus among European policy makers to develop and implement effective strategic autonomy, and how to avoid another humanitarian catastrophe occurring due to the unilateral actions of the US.
We would welcome your participation and relevant insights during the discussion and look forward to your confirmation.

Participants should register by 16 November.
(Photo credit: ec.europa.eu)