2022: A Year of European Defence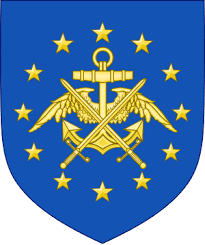 Date
5 December 2022
Time
13:30-17:15
Location
Club Prince Albert, rue des Petits Carmes 20, 1000 Brussels
Type of Event
Expert Seminar
Organisation
EUROMIL and Egmont
FULLY BOOKED
2022 was a challenging year for European defence: the decision to support Ukraine against the Russian invader, and the need to provide more depth to Europe's own forces, created a strong sense of urgency.
Has 2022 been the year of European defence? The adoption of the Strategic Compass, increased defence spending in all EU Member States, and the move towards joint procurement certainly are indicators of progress.
This seminar aims to critically assess the EU's achievements in the field of defence over the past year, to recommend ways forward, and to analyse what the implications are for the soldier: the men and women in uniform who ultimately have to make it happen.
Read here the summary of the event.
Programme
12.30-13.30   Light Lunch
13.30-13.45   Opening Session
Welcome by Prof. Dr. Sven Biscop, Egmont & Ghent University, and Emmanuel Jacob, President of EUROMIL
13.45-15.15    Panel Session 1: EU Achievements
Chair: Brigadier-General (Ret.) Jo Coelmont, Egmont & RHID
Bruno Angelet, Security Policy Director, Belgian Foreign Affairs
Dr Daniel Fiott, Centre for Security and Defence Studies (CSDS), VUB
Dr. Sven Biscop, Egmont & Ghent University
15.15-15.45    Coffee
15.45-17.15    Panel Session 2: Implications for the Soldier
Chair: Jonna Naumanen, Senior Advisor to EU Ambassador for Gender and Diversity, EEAS
Lieutenant-General Marc Thys, VCHOD, Belgian Defence
Brigadier-General Bart Laurent, EUMS
Emmanuel Jacob, President of EUROMIL
17.15-18.15    Reception