Côte d'Ivoire : Quelle sortie de crise?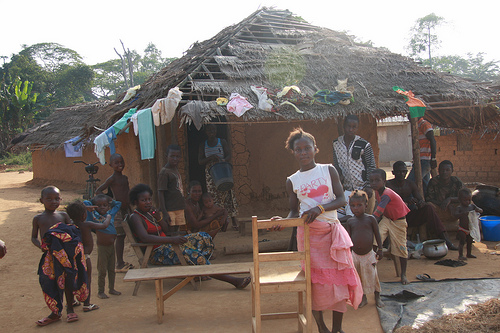 Côte d'Ivoire has recently plunged into a political and institutional deadlock when both candidates claimed to be the winner of the 28 November presidential elections in Côte d'Ivoire.
On 2 December 2010, the Independent Electoral Commission declared winner the opposition leader Alassane Ouattara. These results were invalidated the following day by the Constitutional Court, which proclaimed, after having annulled a large number of votes from Ouattara's northern strongholds, the incumbent president Laurent Gbagbo as the winner of the election. Since then, both candidates have sworn themselves president and named their own government. While Alassane Ouattara has received wide international and regional support, with the UN, the AU, the EU, and ECOWAS recognizing him as president, Laurent Gbagbo has been put under increasing international and regional pressure to leave power.
Violence has been escalating since the election, following M. Ouattara's call on his supporters to march on the state television building in Abidjan on December 16. More than 200 people  have been killed, presumably by forces and militias loyal to Laurent Gbagbo. Recent clashes in Abidjan have prompted fear of renewed post-electoral violence. Outside of the capital, the situation remains tense, specifically in the western part of the country where outbreaks of communal violence have taken place. UN peacekeepers have also been targeted, and thousands of Ivoirians have fled the country. Despite its growing isolation – both ECOWAS and the AU suspended the country – M. Gbagbo has been resisting calls and mediation efforts for a peaceful transition and refused to stand down. He has been claiming electoral fraud, taxing international actors with being pro-Ouattara and urged on the UN and the French troops to leave the country. Seven weeks after this long overdue presidential election, Côte d'Ivoire is still at a dead end, and the specter of civil war resurfaces.
(Photo credit: © EC /ECHO/Saïd Mbombo Penda, Flickr)