Africa between West and East – Global Power Shifts, The Wagner Group and a European Response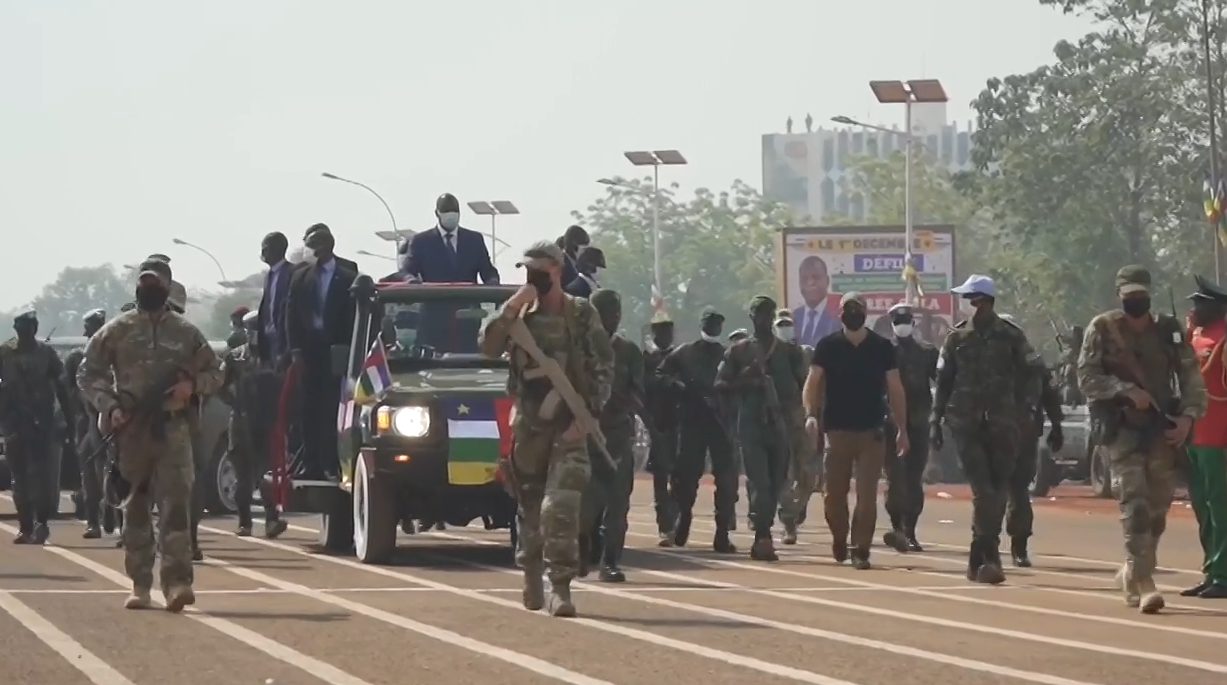 Date
5 September 2023
Time
18:30-20:00
Location
Club Prince Albert, rue des Petits Carmes 20, 1000 Brussels.
Organisation
Egmont Royal Institute for International Relations and the Hanns Seidel Foundation
FULLY BOOKED
Russia's war on Ukraine and the tensions between the West and China have global implications, including for Africa. Despite its large population, Africa remains a small global player. Its status has been elevated, at times, due to East–West competition, its role in the supply of fossil fuels, during the war on terrorism, or in the context of growing focus on development topics with the crafting of the Millennium and Sustainable Development Goals. More recently, Africa has again become an area of rivalry between the West, China and Russia. This is reflected, amongst others, in the activities of the Wagner group which destabilise the continent and undermines European engagement. Due to geographical proximity developments on the African continent have direct implications for Europe and require political attention from the European Union.
In this context
(1) The Institute for Security Studies (ISS) has developed a set of long-term scenarios to explore the impact that increased tensions have on Africa's development prospects in alternative global futures.
(2) At the beginning of the year, the Global Initiative Against Transnational Organized Crime (GI-TOC) published a comprehensive analysis about the Russian Wagner Group's activities on the African continent and its impact on development and stability and continues to monitor the group's activities across Africa.
We cordially invite you to join to discuss questions such as:
How is power shifting globally and how does this impact the African continent?
How is the Wagner group operating in Africa and how does this impact development and stability?
What roles can Africa and Europe play to respond to challenges and opportunities of advancing the international rules-based system in a shifting geopolitical context?
Programme
6.00 pm  Arrival and registration
6.30 pm  Welcome and introduction
Markus FERBER, MEP (tbc) Coordinator of the EPP Group in the Committee on Economic and Monetary Affairs in the European Parliament, Chairman of the Hanns Seidel Foundation
Dr Erik KENNES Senior Research Fellow in the Africa Programme, Egmont Royal Institute for International Relations
6.45 pm  Study presentations
"Global power shifts: Africa in a changing world"
Dr Jakkie CILLIERS, Chair of the ISS Board of Trustees and head of the African Futures and Innovation (AFI) programme, Institute for Security Studies
"The grey zone: Russia's military, mercenary and criminal engagement in Africa"
Julia STANYARD, Senior Analyst, Global Initiative against Transnational Crime
7.05 pm Reaction and input
Rita LARANJINHA Managing Director for Africa, European External Action Service
Prof Dr Nina WILÉN Director of the Africa Programme, Egmont Royal Institute for International Relations
7.20 pm  Discussion and exchange
Moderator: Ottilia MAUNGANIDZE, Head of Special Projects, Institute for Security Studies
7.55 pm  Conclusion
Hanns BÜHLER Regional Director, HSF Southern Africa
8.00 pm Networking reception
This conference will be held in English.
Please note that this is an in-person event only – there will be no streaming.
Please register no later than Monday, 4 September 2023.

(Photo credit: Wikipedia)