Belgium in the UNSC: a mid-term assessment – CANCELLED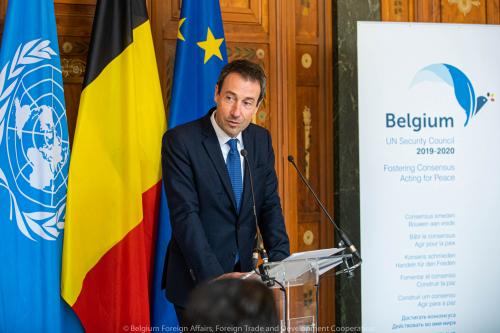 Location
Residence Palace - Polak Room - International Press Centre - Bloc C, 155 rue de la Loi, 1040 Brussels
!!! La conférence est malheureusement reportée à une date ultérieure étant donné les mesures de sécurité liées à la pandémie de COVID-19 !!! Unfortunately the conference has been postponed to a later date due to security measures related to COVID-19 pandemic.

***
With Ambassador Marc Pesteen de Buytswerve, Permanent Representative of Belgium to the UN
Moderator: Ambassador Johan Verbeke, Director General of the Egmont Institute.
Under the United Nations Charter, the Security Council has primary responsibility for the maintenance of international peace and security. Belgium took up its seat on the UNSC on January 1, 2019 for a two-year period. This February Belgium presided over the Council.
What does this participation represent for a country like Belgium? What are its priorities, especially in thematic files? What has Belgium already been able to achieve as a member? What are the difficulties it encounters? What are Belgium's ambitions for the remaining time of its mandate?
What about European cooperation in the Security Council, of which the European Union is not a member as such?
How does the Council work? What is the relationship between permanent members with veto power and non-permanent members? What can or should be the objectives of a cooperation between non-permanent members?
The conference will be held in French, Dutch and English. It will be followed by a drink.
Please register here : https://forms.gle/YM33XrKEackvAMTf6