Bluster: Donald Trump's War on Terror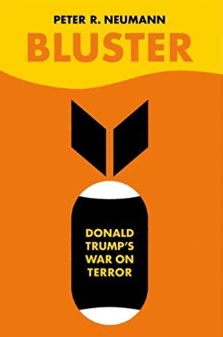 Location
Egmont Palace, 8bis Petit Sablon Square, Brussels
Defeating terrorism was one of Donald Trump's key campaign promises. But there is no easy way to make sense of Donald Trump's war on terror. Is it all bluster, aimed at mobilising his base, or does it represent a genuine shift from previous administrations?
Since Trump took office, American counterterrorism has become more militaristic and less interested in causes and consequences. Relationships with foreign partners have deteriorated and right-wing extremists feel powerful and emboldened. The most significant change of paradigm-the conflation of terrorism, immigration, and Islam-has not just resulted in costly failures, such as the "Muslim ban," but also undermined the trust of immigrant communities and multiculturalism in the US.
In his forthcoming book "Bluster", which he will present at the Egmont Institute, Peter Neumann assesses Trump's approach to countering terrorism, and argues that his war on terror looks strong and powerful in the short term, but will cause damage over time. The president has not just failed to provide a strategic framework for defeating terrorism; his entire approach has made the world less safe and undermined America's greatest 'soft power' asset-the very idea of America.
Peter Neumann is Professor of Security Studies at the Department of War Studies, King's College London, and was director of the International Centre for the Study of Radicalisation, 2008-18. He was previously adjunct professor at Georgetown University. His new book "Bluster: Donald Trump's War on Terror" (Oxford University Press) is forthcoming (December 2019).
Programme:
14h30: Registration
15h00: Book Talk by Peter Neumann (King's College London)
15h30: Discussion moderated by Thomas Renard (Egmont Institute)
16h30: End