China's security relations with Africa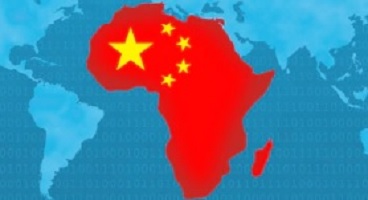 Location
Egmont Palace, Place du Petit Sablon, 8bis, 1000 Brussels
The expansion of China's involvement in Africa has led to its growing security engagement on the continent, driven by concerns over the protection of investments and overseas nationals, demands by African states for security cooperation, and China's ambition to project greater global power. China's security engagement in Africa is multi-faceted as it encompasses areas such as maritime security, peacekeeping, conflict prevention, private military companies, arms trade and counter-terrorism. The workshop will explore the implications of China's growing security engagement for the political and security landscape in Africa and for the architecture of security cooperation on the continent. It will also reflect on how this security engagement impacts economic ties between China and African countries.
Some of the questions that will be addressed are: what are likely to be the main long-term trends of China's security involvement in Africa? How will its growing security engagement impact China's traditional policy of 'non-interference' on the continent? How will China's security role impact its relations with African countries and, in particular, its political engagement with them? To what extent are the security interests of China and African countries aligned? What are the prospects for greater security cooperation or competition between China and Western actors? How is China's commitment to increase its support for UN and AU peacekeeping capabilities likely to impact peacekeeping operations in Africa?
PROGRAMME
9.00-9.30 Registration and coffee
9.30-9.45 Welcome and Introduction
Dr Nina Wilén, Director Africa Programme, Egmont Institute
Dr. Xinning Song, Renmin University of China
9.45-11.00 China-Africa bilateral security cooperation
This panel will look at the evolving nature of the bilateral security relationships between China and African partners, looking at issues such as military cooperation agreements, arms trading, military training, maritime security cooperation, and conflict mediation. It will explore the drivers of China's security engagement, African countries' responses to these, and their implications for the security architecture on the continent.
Moderator: Dr. Valérie Arnould, Senior Research Fellow, Egmont Institute
Dr. Rui HE, Research Fellow, China Institute of International Studies
Dr. Obert Hodzi, Postdoctoral researcher, University of Helsinki
Mr Bruno Hellendorff, Research Fellow, Egmont Institute
11.00-11.30 Coffee Break
11.30-12.45 China and peacekeeping in Africa
This panel will examine the growing role taken by China as a peacekeeping actor on the African continent, whether directly as a contributor to UN peacekeeping missions or indirectly through support given to the African Union (or sub-regional organisations). It will also reflect on the implications of these developments for China-EU cooperation in Africa to advance common security agendas and promote peace efforts in Africa.
Moderator: Dr. Nina Wilén, Director Africa Programme, Egmont Institute
Prof. Elena Aoun, Louvain School of Political and Social Sciences, UCLouvain
Prof. dr. Yongpeng ZHANG, Senior Research Fellow, Institute of West Asia and African Studies, Chinese Academy of Social Sciences
Ms Meia Nouwens, Research Fellow, International Institute for Strategic Studies

(Photo credit:  Akarat Phasura, Shutterstock )