China's sustainable growth and its relationship with the EU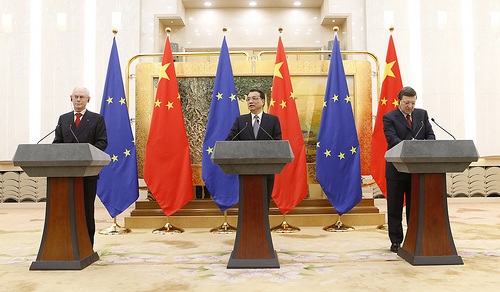 Location
Palais d'Egmont, 8 bis, Place du Petit Sablon, 1000 Brussels
On 18 June 2014 ECRAN (Europe-China Research and Advice Network) will host its fourth annual event on the theme of 'China's Sustainable Growth and its Relationship with the EU' at the Egmont Palace in Brussels. The event is held in association with Egmont – The Royal Institute of International Relations.
Discussion topics will include a range of social, economic and political issues with experts from across Europe. Please click here to view the draft agenda.
If you would like to attend, please register with your name and professional affiliation to office@euecran.eu. Seats are available on a first come first served basis. You will receive e-mail confirmation if you have been successfully registered for this event.
(Photo credit: President of the Couincil, Flickr)