Quid de l'après Covid 19 pour la relation entre l'UE et ses voisinages : compagnonnage renouvelé ou proximité distanciée face aux défis communs?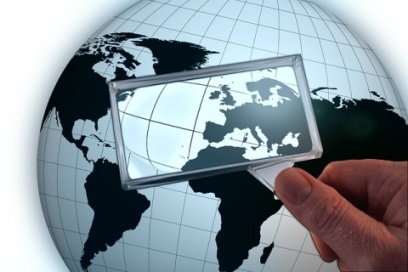 Read the SUMMARY of this event.
Conférence annuelle "voisinages" ( en ligne via Zoom ) organisé par l'Institut d'études européennes de l'Université Saint-Louis, avec la collaboration de : l'INSTITUT EGMONT, BEYOND THE HORIZON, ECES, EU- LOGOS, LA VIGIE
Problématique générale
La pandémie et la grave crise économique et sociale qui en a été une des conséquences importantes ont frappé tant l'Union européenne et ses Etats membres que les pays de ses voisinages, au sud et à l'est.
L'UE a réagi par un ambitieux plan de relance sans dévier de ses grandes priorités que sont la lutte contre le changement climatique et la modernisation (notamment numérique) de son économie.
Elle a maintenu en son sein une forte exigence de respect de la démocratie et de l'état de droit.
Elle s'est engagée dans la recherche d'une plus grande autonomie stratégique.
Du coté de nos voisins, outre les pertes humaines et les dégâts économiques et sociaux, les conflits armés en cours ont perduré, de nouveaux foyers de tension et de violence sont apparus notamment dans le Caucase et en Méditerranée orientale, les blocages politiques et les atteintes aux droits de l'homme et à l'état de droit sont demeurés fréquents.
Pourtant ces sociétés, elles aussi sont confrontées, comme l'UE, aux défis du changement climatique et de la numérisation.
Ce pourrait être le terreau d'un compagnonnage renouvelé ou bien dans la ligne du constat fait l'an dernier d'une distanciation au profit d'autres acteurs  géopolitiques internationaux ou régionaux…
Telle est la question principale autour de laquelle s'organisera notre conférence.
« Via application Zoom »
Join Zoom Meeting : https://zoom.us/j/91966479270
Code Meeting ID : 919 6647 9270
Inscription gratuite mais indispensable :
Par email à l'adresse : lino.francescon@usaintlouis.be , en précisant bien :  Prénom, Nom, fonction/activité, organisation
Certains conférenciers s'exprimeront en Français et d'autres en Anglais.  Some speakers will speak in French and others in English.
PROGRAMME DE LA JOURNEE : 13ème Conférence « Voisinages »: click here

(Photo credit: Pixabay)