Gender and peacebuilding: How to address the lack of women?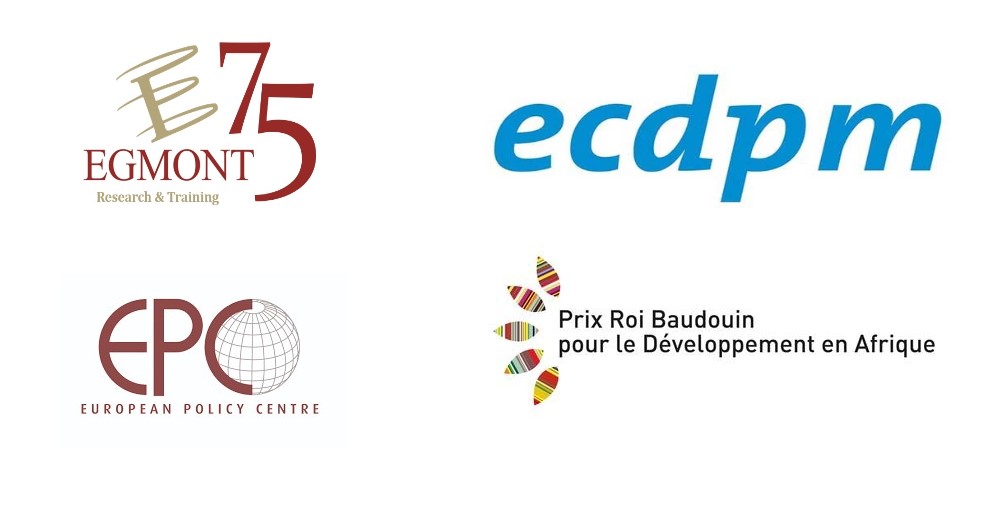 Date
13 June 2022
Time
16:00-18:00
Location
Meeting Room, Egmont Institute
Organisation
Egmont Institute, EPC, KBF and ECDPM
Watch the recording here
Despite increased attention to women's side-lining in matters related to peace and conflict following the adoption of UN resolution 1325, women continue to be marginalized in peacekeeping missions, peace negotiations and peace-building processes. Between 1990 and 2017, women constituted only 2% of mediators, 8% of negotiators and 5% of witnesses and signatories in all major peace processes. In 2017, women made up just 10% of UN peacekeeping police personnel and 4% of military peacekeepers.
These are extremely low numbers given that firstly, women constitute half of the population and therefore should play an equally important role in peace and security matters, and secondly, that research has shown that including women in peace and security matters has several concrete benefits. The probability of a peace agreement lasting for 15 years increases by 35% if women are part of the peace process, while states with higher levels of gender equality exhibit lower levels of violence, and newer research has found a strong link between female political empowerment and civil peace.
This seminar on women and peacebuilding discusses questions related to why women continue to be marginalized during peace negotiations and how that is likely to affect the peacebuilding process. In particular, it looks at the way that women's roles and functions are imagined and addressed for future post-conflict societies in peace agreements and negotiations. Taking into account that women are acutely vulnerable after the end of wars to different types of gender-based violence and sexual exploitation, including domestic violence, trafficking and sexual slavery, examining the way women's roles are envisioned, protected and promoted is therefore particularly important.
The seminar will be held on the 13th of June 2022 between 16:00 and 18:00, gathering diverse experience and expertise from policy makers, academics and civil society representatives to reflect on these questions, with the aim of identifying constructive ways of increasing women's participation and inclusion, without putting an added burden on women. The following questions will be addressed:
What are the spaces and places that women occupy in peace accords?
Why are women continuously marginalised in the peace and security negotiations?
What implications does women's participation have for the post-conflict peacebuilding process?
How is it possible to increase women's participation and inclusion in the peacebuilding process, without entering gender essentialist discourses or adding gender-related burden?
Our key guest of honour will be Ms Ilwad Elman, the Program director of the Elman Peace Centre in Mogadishu and recent winner of the prestigious KBF Africa Prize.
The panel of speakers will be composed of:
Ilwad Elman, Director of Programmes, Elman Peace Centre, Mogadishu
Maria Martin de Almagro, Assistant professor, Conflict and Development Studies, Ghent University
Nina Wilen, Director Africa Programme, Egmont Royal Institute for International Relations, Associate professor Antwerp University
Moderator: Ricardo Borges de Castro, Associate Director and Head of the Europe in the World programme, European Policy Centre (EPC)
You are very welcome at the Egmont Institute, Rue des Petits Carmes 24A, in Brussels. The event is hybrid with the possibility to join the discussion via Zoom.
Please register by 9 June.
The KBF Africa Prize has been awarded to Elman Peace of Somalia in recognition of the organisation's successful efforts to combat violence and promote social justice. Its record of empowering and cultivating leadership skills among women and young people is outstanding.
The King Baudouin Foundation (KBF), European Centre for Development Policy Management (ECDPM), the European Policy Centre (EPC) and the Egmont Institute are joining forces to highlight the outstanding work of Elman Peace, Somalia, in light of the enormous challenges the country is facing. This is a unique opportunity for an in-depth dialogue with an impressive grassroots organisation that is multiplying approaches towards a peaceful society.
The following events are being organised in the week of 13-17 of June 2022:
Seminar "Gender and peacebuilding: How to address the lack of women?", powered by Egmont Institute on Monday 13th of June 2022 (hybrid event)
Panel discussion "How can Europe increase support for locally owned initiatives?", powered by ECDPM on Tuesday 14th of June 2022 (hybrid event)
Twitter space with Ilwad Elman, powered by EPC on Friday 17th of June