Growing competition for foreign labour – Germany's new recruitment policy and implications for the EU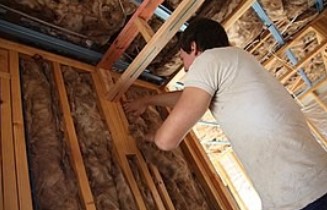 Date
5 July 2023
Time
12:30-14:00
Location
Meeting room of the Egmont Institute, Rue des Petits Carmes 24A, B-1000 Brussels
Type of Event
Working lunch
Organisation
The Egmont Institute and the SWP (Stiftung Wissenschaft und Politik)
The German Stiftung Wissenschaft und Politik will present their report 'Germany is Looking for Foreign Labour'.
The German government has recently adapted its labour migration policies. Recognising the need to attract and retain skills and talents from outside the EU, important investments are made in an effort to make Germany more attractive for foreign labour.
The Stiftung Wissenschaft und Politik published a report 10 recommendations that should be considered in enriching the German policies. The recommendations range from how to better recognize vocational skills, visa policy and adapting governance structures to how to improve the relations with the private sector, the choice of partner countries, development policies and how to ensure recruitment is done in a fair and efficient manner.
The insights from this report form a perfect starting point for discussing the opportunities and challenges Europe faces in designing an innovative European policy aimed at attracting and retaining skills and talents from outside the EU and make an important contribution to the reflections in the context of the European Year of Skills.
David Kipp and Dr. Steffen Angenendt will present the SWP report 'Germany is Looking for Foreign Labour' (available here) and share their recommendations for a fair and effective attraction and retention of foreign skills to reinforce the German labour force.
The report will serve as a starting point for our commentators to discuss opportunities and challenges for the European Skills Agenda.
Koen Nomden, Teamlead 'Skills Agenda' unit at the Commission's DG EMPL.
Linn Oetterli, Accredited parliamentary assistant and policy advisor on employment and social affairs to MEP Abir Al-Sahlani.
Prof. Tesseltje de Lange, Professor of European Migration Law at Radboud University.
Peter Bosch, Senior Associate Fellow at the Egmont Institute.
The conversation will be moderated by Jean-Louis De Brouwer, Director of the European Affairs Programme at the Egmont Institute.
To create an environment of trust, Chatham House rule applies.
We kindly ask you to register by Sunday 2 July.

The 'Germany is Looking for Foreign Labour' report is available here.
(Photo credit: Wikipedia)