La diplomatie d'hier à demain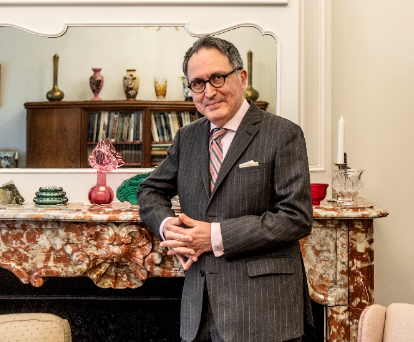 Watch the recording of the webinar on YouTube.
Depuis trente ans, le paysage politique mondial bouge : l'Union européenne s'élargit, l'équilibre mondial et l'influence des pays évoluent, les acteurs multinationaux se multiplient, la mondialisation change la donne, l'évolution numérique bat son plein, etc.
Et tous ces changements provoquent une évolution du métier de diplomate. Dans "La diplomatie d'hier à demain" (éditions Mardaga), l'Ambassadeur Raoul Delcorde, diplomate pendant trente-cinq ans et auteur de nombreux ouvrages dans ce domaine, tisse l'histoire de la diplomatie, en déconstruit les idées reçues et en présente le rôle, les acteurs et les évolutions.
L'Ambassadeur Hugues Chantry, Directeur-général de l'Institut Egmont, présidera le webinaire à l'issue duquel l'auteur répondra aux questions du public.
Plus d'informations sur le livre via ce lien.
Les participants peuvent s'inscrire avant le 05 avril.
Le lien du webinaire Zoom sera envoyé par après.