La politique de voisinage de l'UE: quel bilan et quelles perspectives? Simple réforme ou refonte?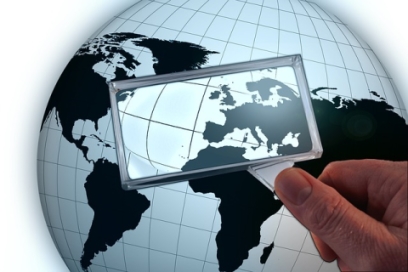 Location
Saint-Louis, Salle des Examens - 43, Boulevard du Jardin Botanique, 1000 Bruxelles
Dans la lignée des conférences consacrées depuis plusieurs années maintenant aux pays du voisinage Sud de l'Union européenne, l'Institut d'études européennes de l'Université Saint-Louis – Bruxelles organise le 3 février prochain, de 9h à 17h, sa conférence annuelle sur la politique de voisinage de l'Union européenne.
Cette politique, initiée il a y dix ans parallèlement au grand élargissement, n'a pas donné les résultats escomptés. La Commission européenne et le Service européen d'action extérieure ont d'ailleurs récemment créé une « Task Force » consacrée à son réexamen.
Les crises qui se multiplient et perdurent tant au Sud (Lybie, Syrie…) qu'à l'Est (Ukraine…) confirment le diagnostic sévère de l'ancien Directeur général de la Commission en charge de l'élargissement, Sir Michael Leigh : « the European Neighborhood Policy has failed in its goals of creating a ring of well-governed States around the EU's borders » (in GMF Policy Brief september 2014).
Mobilisant de nombreux experts du domaine, la conférence reviendra sur les origines et les instruments de cette politique. Elle reliera les évolutions consécutives aux « printemps arabes » aux difficultés, à l'Est, de bien appréhender la politique russe et ses effets sur le « near abroad ». Enfin, la conférence tentera de tirer quelques conclusions utiles pour une politique certes nécessaire mais qu'il convient sans doute de repenser.
Le programme détaillé vous parviendra prochainement.
Inscription et renseignements :
l'inscription est gratuite et se fait par courriel à l'adresse suivante : lino.francescon@gmail.com.
Institut d'études européennes/Institute for European Studies
Université Saint-Louis – Bruxelles/Saint-Louis University Brussels
43, Boulevard du Jardin Botanique
1000 Bruxelles
(Photo credit: Pixabay)