La récidive terroriste : Évaluation du risque et prise en charge – Recidivisme bij terroristen: risicobeoordeling en -beheer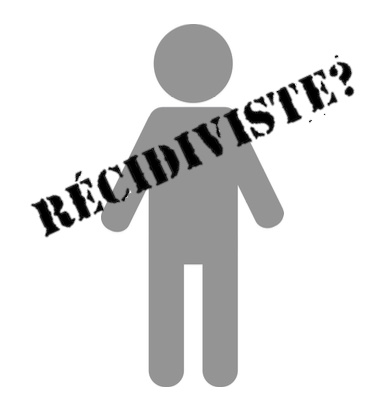 Entre 2003 et 2020, les juridictions belges ont poursuivi et condamné environ 500 personnes pour terrorisme. Bon nombre d'entre elles furent condamnées, souvent par défaut, à une peine de prison effective (ou avec sursis) ou à une mesure probatoire. Si certaines d'entre elles sont toujours incarcérées à l'heure actuelle, voire présumées décédées, une proportion non négligeable de ces personnes a déjà réintégré la société et est actuellement suivie par différentes instances publiques (e.g., Sûreté de l'État, maisons de Justice, polices locales ou autorités communales dans le cadre des cellules de sécurité intégrale locales).
Cependant, chaque nouvel attentat ravive le spectre de la récidive terroriste, laquelle demeure une préoccupation majeure pour les services de sécurité et de renseignement belges comme européens. En considération de cette inquiétude légitime compte tenu de l'impact sociétal de ce type d'évènements, que sait-on à l'heure actuelle sur la récidive des personnes poursuivies et/ou condamnées pour terrorisme ?
L'Institut Egmont et l'Institut national de criminalistique et de criminologie proposent de rendre compte des résultats de deux études menées sur la récidive terroriste à partir de deux jeux de données différents, à savoir respectivement les jugements des affaires poursuivies par la parquet fédéral pour des infractions terroristes ou pour des infractions commises dans un contexte terroriste et le Casier judiciaire central.
Suite à la présentation des deux études, différents acteurs du système d'administration de la justice pénale partageront leurs vues sur la problématique de la récidive terroriste, ouvrant ensuite sur une discussion ouverte entre les différents participants, tous issus du système d'administration de la justice pénale et des services de sécurité et de renseignement.
La participation au séminaire se fait par invitation uniquement.
Les discussions se tiennent sous la règle de « Chatham House Rule ».
Chacun est invité à s'exprimer dans sa langue, en français ou en néerlandais.
Le lien vers le webinaire sera envoyé aux personnes inscrites, quelques jours avant l'événement.
*****
Tussen 2003 en 2020 hebben Belgische rechtbanken ongeveer 500 personen vervolgd en veroordeeld voor terrorisme. Velen van hen werden, vaak bij verstek, veroordeeld tot een effectieve gevangenisstraf (of met uistel) of een probatie. Als sommigen van hen op dit moment nog steeds gevangen zitten, of zelfs vermoedelijk dood zijn, is een niet onbelangrijk deel van deze personen al teruggekeerd naar de samenleving en worden ze momenteel gevolgd door verschillende openbare instanties (bijv. Staatsveiligheid, huizen van Justitie, lokale politie of gemeentelijke autoriteiten in het kader van lokale integrale veiligheidscellen).
Elke nieuwe aanslag wakkert echter het spook van terrorisme-gerelateerde recidive aan, wat een grote zorg blijft voor zowel de Belgische als de Europese veiligheids- en inlichtingendiensten. Gelet op deze gerechtvaardigde bezorgdheid en gezien de maatschappelijke impact van dit soort gebeurtenissen, wat weet men op dit moment over het recidivisme bij personen die vervolgd en/ of veroordeeld zijn voor terrorisme?
Het Egmont Instituut en het Nationaal Instituut voor Criminalistiek en Criminologie stellen de resultaten voor van twee onderzoeken over recidivisme bij terroristen uit twee verschillende datasets, respectievelijk de vonnissen van het federaal parket in vervolgingszaken rond terroristische misdrijven of voor misdrijven gepleegd in terroristische context en het Centraal Strafregister.
Na de presentatie van de twee studies zullen verschillende actoren van het strafrechtelijk administratiesysteem hun standpunten te kennen geven over de kwestie van recidivisme bij terroristen. Daarna zullen ze een open discussie houden met de verschillende deelnemers, allemaal afkomstig uit het strafrechtelijk administratiesysteem en veiligheids- en inlichtingendiensten.
Deelname aan het seminar is uitsluitend op uitnodiging.
Discussies worden gehouden onder de "Chatham House Rule".
Iedereen wordt uitgenodigd zich uit te drukken in zijn eigen taal, in het Frans of in het Nederlands.
De link naar het webinar zal enkele dagen voor het evenement naar de ingeschreven personen worden gestuurd.