Les multiples crises du voisinage menacent-elles le projet européen jusque dans ses valeurs fondamentales ?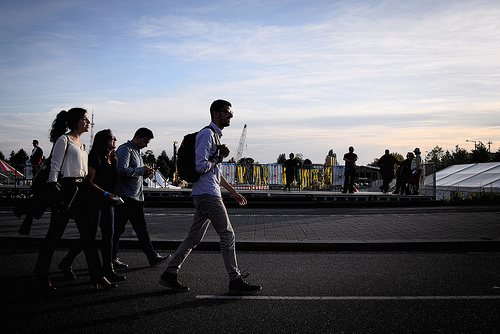 Location
Université Saint-Louis – Bruxelles, 43, Bld du Jardin Botanique, 1000 Bruxelles
La conférence se concentrera sur la seule question des valeurs européennes à l'épreuve des troubles et conflits qui traversent les voisinages de l'UE.
En effet, si l'un des objectifs originaires de la PEV est bien de projeter – autant que faire se peut – les valeurs propres à l'Union dans son environnement immédiat et plus lointain, on peut, aujourd'hui, légitimement se demander ce qu'il reste de cette louable ambition…et même s'interroger sur la question de savoir si, dans un mouvement inverse de celui envisagé initialement, ce ne sont pas les crises et secousses dans les voisinages qui, directement et indirectement, risquent d'affecter négativement nos valeurs fondatrices.  Cette question peut paraître provocatrice mais elle mérite d'être posée dans un contexte où de lourdes incertitudes planent sur l'avenir du projet européen.
More information on the programme and registration.
(Photo credit: Gwenaël Piaser, Flickr)