New RAND research evaluates opinions on alternative solutions for the Israeli-Palestinian conflict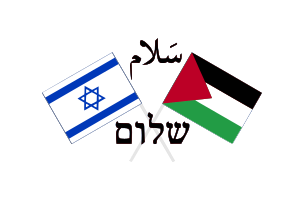 Watch the recording of this webinar on YouTube.
The Royal Institute for International Affairs (Egmont Institute) has the pleasure to invite you to a webinar on
"New RAND research evaluates opinions on Alternative Solutions for the Israeli-Palestinian Conflict"
For decades, the two-state solution has dominated efforts to resolve the Israeli-Palestinian conflict. Today, there is a belief among analysts and the Israeli and Palestinian publics that the two-state solution might no longer be feasible, in light of political and demographic trends and structural developments on the ground. The growing doubts about the viability of the two-state solution raise the question of which, if any, of the possible alternative futures to the Israeli-Palestinian conflict, if appropriately supported by the international community, could succeed in ending this conflict.
To explore this question, a two-year RAND study (to be released February 10 – www.rand.org) examined five alternatives that capture the range of what has been proposed. These alternatives include the status quo, marked by limited Palestinian autonomy, overriding Israeli security control, and ongoing Israeli settlement expansion; a confederation, in which separate Israeli and Palestinian states would be established under a single federal government; annexation, in which Israel would unilaterally seize control of all or parts of the West Bank and Gaza; and a one-state solution, in which a single state would be formed encompassing all (or most) of the land between the Jordan River and the Mediterranean Sea.
RAND analyzed these alternatives using a focus group approach, collecting detailed qualitative and quantitative data on these alternatives. The data includes the perspectives and opinions of more than 270 individuals, collected during 33 focus groups with West Bank Palestinians, Gazan Palestinians, Israeli Jews, and Israeli Arabs. The data, complementary to ongoing polling efforts, provide a new tool for investigating whether there are any areas of overlap between Palestinians and Israelis that might form the basis for renewed dialogue.
.
Presenting the RAND research will be:
Ambassador (Ret.) Charles Ries, Senior Fellow at the RAND Corporation;
Dr. Ross Anthony, Director of RAND's Israeli-Palestinian Initiative
Commentators will be:
– Dahlia Scheindlin, Middle East Institute
– Daniel Egel, Economist at the RAND Corporation
– Malik Dahlan, QC and head of the Institution Quraysh for Law & Policy
– Shira Efron, Senior research fellow at the Institute for National Security Studies (INSS)
Moderator will be Ambassador Marc Otte.
The working language will be English.
Participants should register by 09 February.
The Zoom Webinar – link will be sent at a later date.