Opportunities and Threats of the Digital Economy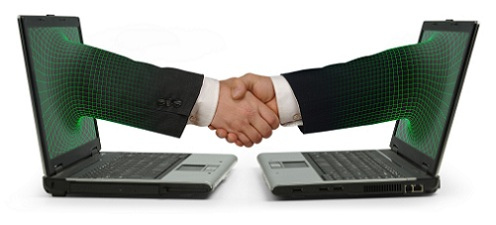 Location
Egmont Palace, 8bis Place du Petit Sablon, 1000 Brussels
What will be the impact on our society of the use of artificial intelligence well beyond human capabilities? Will the mechanisation and digitalisation of the economy at all levels lead to a digital society with very few, highly specialized jobs? In parallel, will we assist to the development of various forms of collaborative economies that will replace employment in a large range of existing services (trade, finance, housing, travel, consultancy, etc.)? How will we manage this transition? How can we ensure that this new model of society will improve human well-being? Will there still be room for ethics and human conscience? How do the United-Nations see this new emerging society? In a nutshell, what are the opportunities and threats of the Digital Economy? Is it possible to transform these threats into opportunities, and if so, how?
The APNU and Egmont have called on several distinguished speakers to address these critical questions.
Opening: the challenges of the Digital Economy
Speaker tbc
The Impact of digital technologies on society and employment : the UN vision
Gilbert HOUNGBO, Deputy Director General of the International Labour Organisation (ILO);
The Collaborative Economy: an agent for inclusive development?
Thomas ELHAUT, Public Policy Economics Counsel, and Director 2004 – 2015 of the International Fund for Agricultural Development (IFAD) – Specialised agency of the UN;
Innovation and Entrepreneurship: Which enterprises will be able to face these challenges?
Jacques VAN RIJCKEVORSEL, Member of Executive Committee (2000-2014) of the SOLVAY S.A. company;
The debate will be moderated by Ambassador Marc Otte, Director General of Egmont – Royal Institute for International relations. M. Pierre Galand, President of the UN Association (APNU) will deliver a few words of conclusion.
The conference will be in English, but during the debate, questions can be asked in English, French and Dutch.
(Photo credit: ganderssen1, Flickr)