Social and Solidarity Economy as a strategy for an inclusive and a sustainable development – European and Latin America perspectives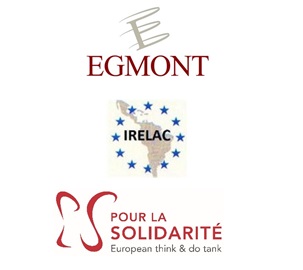 Location
Egmont Palace, Place du Petit Sablon, 8bis
This seminar is an opportunity for Belgium authorities to define a strategy of cooperation in view of establishing a strong partnership with a changing region of which economic, social and political development models offer interesting experiences. The Social and Solidarity Economy could be one of these strategies. In view of a sustainable and inclusive development, its potential resides in the responses given to the social, economic and environmental challenges to meet in this twenty-first century. The purpose of the event is to stimulate a broad exchange of views between representatives of governments, experts and other stakeholders on Social and Solidarity Economy topics.
The working languages will be French and English without simultaneous translation.
To see the programme : please click here.
See the report / compte rendu here.
For more information please contact: Mr. Antoine Masquelin by tel: 02 2137018 or by email : a.masquelin@egmontinstitute.be
Registration by 22 April is mandatory.