Temporary Protection Statute for Venezuelan Migrants in Colombia: a new regional and global model for migration policy?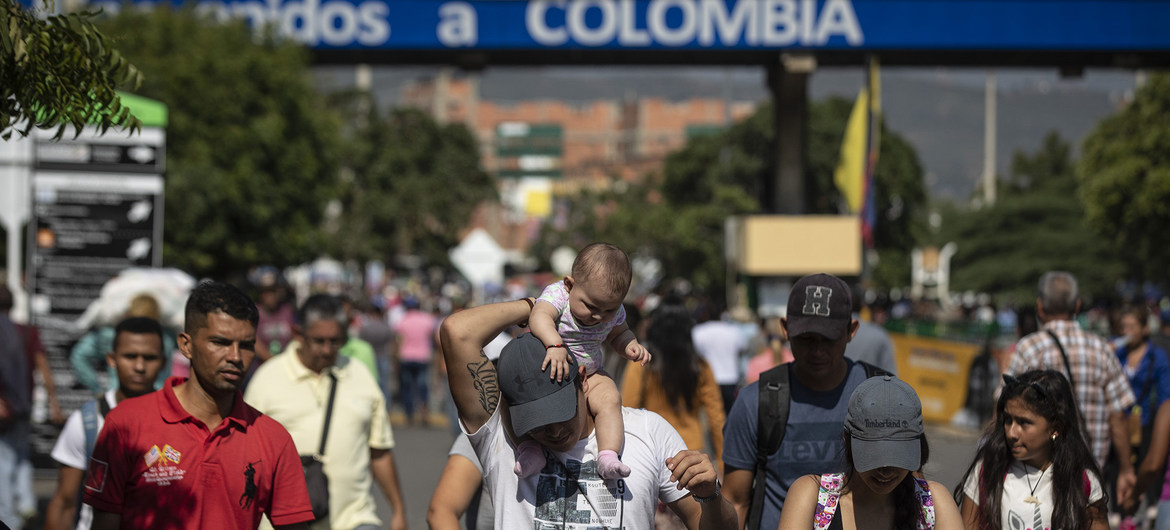 Watch the recording of the webinar on YouTube.
More than 5 million Venezuelans have left their country in recent years, from which more than 34% remain in Colombia. Considering the magnitude of the situation, the Government of Colombia has recently implemented the Temporary Protection Statute for Migrants to offer protection to people fleeing Venezuela due to the crisis. The main purpose of the Statute is to facilitate the transition of almost 1 million undocumented migrants from a temporary legal status to an ordinary migratory regime. At this online event, a panel of policy experts and officials will discuss how this decision could be a game-changer for regional and global migration policies.
Speakers:
Ms. Adriana Mejia,
Vice-Minister for Multilateral Affairs of Colombia
Mr. Eduardo Stein,
Joint Special Representative of UNHCR and
IOM for Venezuelan refugeesand migrants in the region
Mr. Michael Koehler,
Deputy Director-General ,
DG 'European Civil Protection and Humanitarian Aid Operation'
of the European Commission
Mr. Juan Francisco  Espinosa,
Director "Migración Colombia"
Mr. Jean Louis De Brouwer,
Director of the European Affairs program at the Egmont Institute (moderator)
The working language will be English
Participants should register by 22 March.
The Zoom Webinar – link will be sent at a later date.