The future of European Defence and the priorities of the Portuguese Presidency: African partnerships, Maritime Security and Resilience
The Portuguese Presidency of the Council of the European Union/Ministry of National Defence and the Royal Institute for International Affairs (Egmont Institute) have the pleasure to invite you to their joint event on
"The future of European Defence and the priorities of the Portuguese Presidency: African partnerships, Maritime Security and Resilience".
This event will allow the Portuguese Minister of Defence to present the key priorities of the Portuguese presidency of the Council of the EU regarding the Common Security and Defence Policy. This will be followed by an introductory comment by Sven Biscop. After these initial statements there will be an open Q&A with the audience. The aim is to allow an open engagement with the community of those involved in Brussels and in the capitals across Europe in matters of European Defence.
Particular attention will be devoted to current dynamics regarding Transatlantic relations and EU NATO cooperation, European security partnerships and missions in Africa, Maritime Security, as well as the role of the Armed Forces in response to complex emergencies. And last but not least, the Strategic Compass .
Due to public health guidelines in Brussels regarding public events, this will be a VTC only event.
Speaker: João Gomes Cravinho, Minister of Defence, Portugal
Chair and discussant: Sven Biscop, Director Europe in the World Programme, Egmont Institute
Q&A session with audience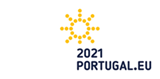 Welcome to the Portuguese Presidency of the Council of the EU!
Participants should register by 27 January AT NOON!
The Zoom Webinar – link will be sent at a later date.