The Routledge Handbook of Collective Intelligence for Democracy and Governance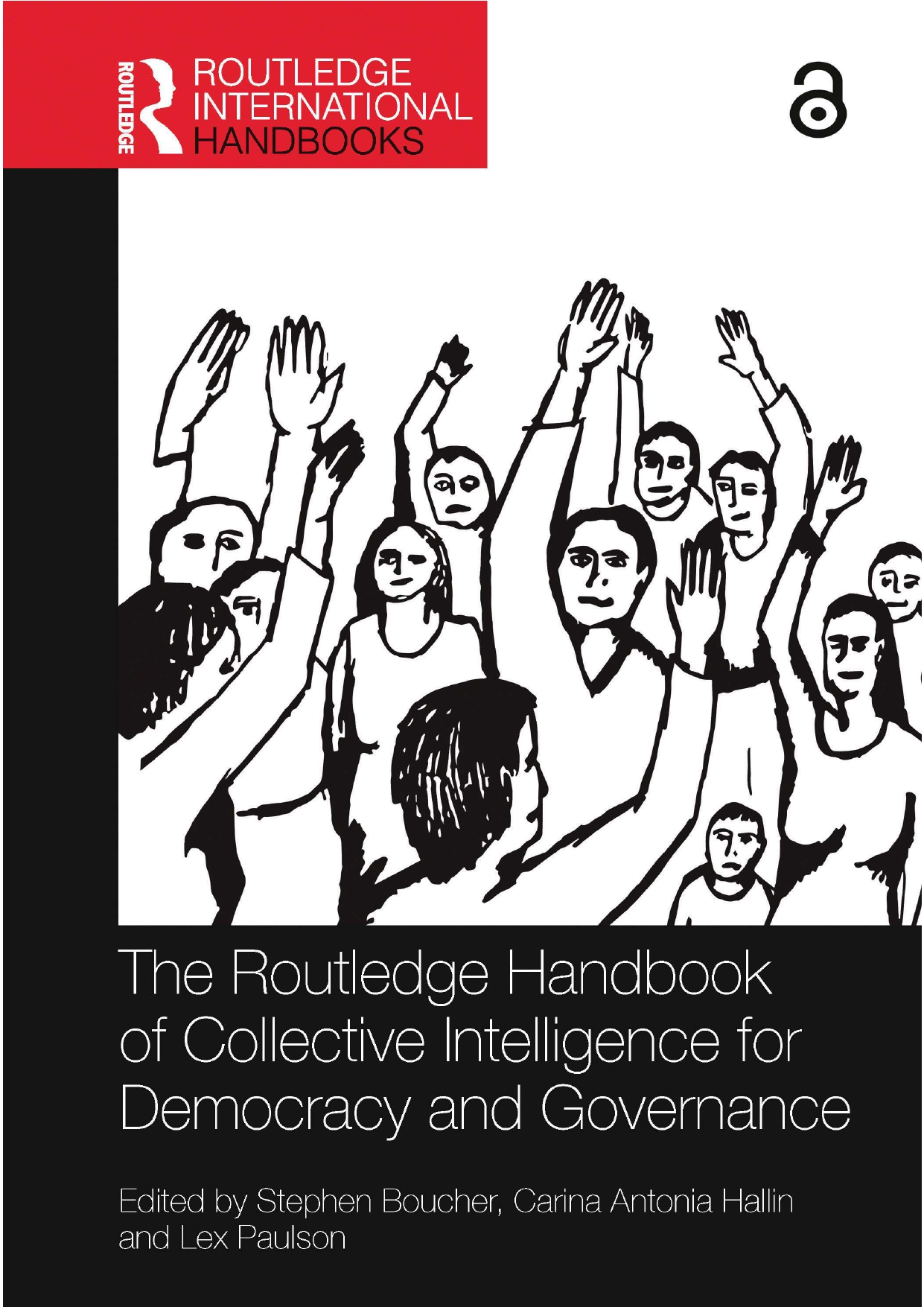 Date
21 November 2023
Time
12:00-13:30
Location
Meeting room of the Egmont Institute, Rue des Petits Carmes 24A, B-1000 Brussels
Type of Event
Working lunch
Organisation
Egmont Institute
Stephen Boucher, a pioneer in the realm of collective intelligence and the founder & CEO of Dreamocracy and Smarter Together, will be showcasing "The Routledge Handbook of Collective Intelligence for Democracy and Governance." This handbook is the first of its kind, providing an in-depth exploration of the fusion between collective intelligence and democratic governance. With over 30 carefully curated case studies, it uncovers the potential of harnessing collective intelligence to reinvent governance and policy innovation.
The work delves into tapping into the vast reservoir of citizens' collective insights, aiming to strengthen democracy and foster collaboration across borders. It stands as a beacon for establishing more open, deliberative democracies equipped to address the paramount challenges of our time.
We hope you can join us and kindly request your registration by Tuesday, 14 November to join the working lunch.