Tough love? Towards a more assertive EU trade policy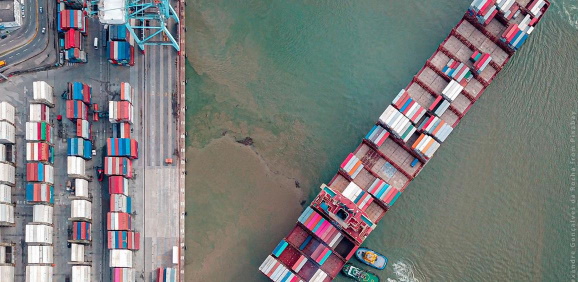 Watch the recording on YouTube.
The European Policy Centre and the Egmont Institute are delighted to invite you to this online Policy Dialogue.
In June 2020, during the height of the pandemic, the European Commission launched a review of the  EU's  trade  and  investment  policy,  aiming  to  assess the possible contribution  of international  trade  to  a  rapid  and  sustainable  socio-economic  recovery  and to explore how trade can help build a stronger EU based on a model of 'Open Strategic Autonomy'.
One of the key features of the EU's trade policy in the years to come will be the increased focus on the implementation and enforcement of the EU's trade tools, leading to a more assertive EU trade policy. At this event, the European Commission's new Chief Trade Enforcement Officer (CTEO). Denis Redonnet will present and discuss several of the EU's new or envisaged trade instruments that aim to tackle unfair trade practices and the Commission's new enforcement policies such as the Investment Screening Framework, the revised Enforcement Regulation, the Foreign Subsidies Instrument, the announced anti-coercion mechanism or the enforcement of the Trade and Sustainable Development Chapters under EU FTAs. Moreover, the role of the CTEO in coordinating the enforcement and implementation of the EU's new trade instruments and strategy will be discussed.
SPEAKERS:
-Denis Redonnet, Deputy Director General & Chief Trade Enforcement Officer, DG Trade, European Commission
-Guillaume Van der Loo,  Research Fellow, Egmont Institute and EPC
-Joanna Sopinsk, Senior Trade Correspondent, Mlex
-Fabian Zuleeg, Chief Executive, European Policy Centre (Moderator).
THIS EVENT IS OPEN TO EPC MEMBERS,  EGMONT INVITEES, EU OFFICIALS & THE MEDIA
Please click here to register.