When the walking defeats you – One man's journey as Joseph Kony's bodyguard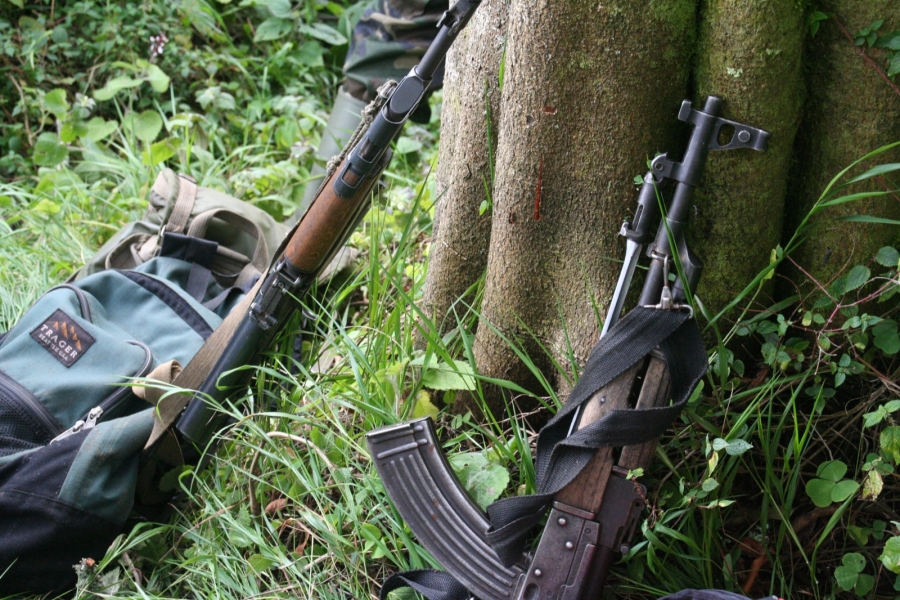 Location
Egmont Palace, Blue room, 8 bis, Place du Petit Sablon, 1000 Brussels
Ledio Cakaj will discuss his new book "When the Walking Defeats You", on the Lord's Resistance Army, with Tim Allen and Kristof Titeca.
The Lord's Resistance Army (LRA), a cultish Christian rebel group operating in Uganda and in other parts of Eastern and Central Africa, has been accused of widespread human rights violations for decades.  This book is the story of George Omona, an educated man caught by the charismatic pull of the LRA's messianic leader Joseph Kony. It offers a rare and fascinating insider account of one of the world's most notorious terrorist groups. As Cakaj describes, Omona's education and fluent command of English allowed him to rapidly rise through the ranks and eventually become a personal bodyguard to Kony himself. At Kony's side, Omona spent almost three years with the group before finally making his escape, and his personal account of those years provides unique, unsettling, and often brutal insight into the inner workings of the LRA as well as the mind of its self-appointed prophet.
Chair:
Koen Vlassenroot – Director of the Africa Programme at Egmont Institute/Director of the Conflict Research Group, University of Ghent
Speakers
Ledio Cakaj – Independent researcher and writer
Tim Allen – Professor in Development Anthropology at the Department of International Development, London School of Economics
Kristof Titeca – Lecturer at the Institute of Development Policy, University of Antwerp
Places are limited so please register in advance deadline Friday 18 November.
Registration for the conference starts at 13.45
(Photo credit: shacon1, Flickr)