Burundi's military still key to stability amid political crisis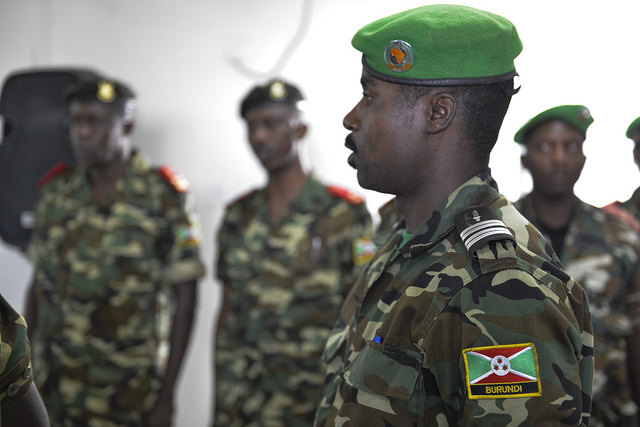 Burundi's army has been at the center of attention in light of the country's ongoing political crisis, particularly after Gen. Godefroid Niyombare's coup attempt last month. But the failed coup was not the only reason for that focus. The army is a key player in Burundi's politics, as its existence and ethnically balanced composition represent one of the most successful results of the Arusha peace agreement that formally ended Burundi's civil war in 2000.
Please click here to read this publication.  This paper was first published in World Politics Review.
(Photo credit: AMISON Public Information, Flickr)