DRC politics. The politics of continuity?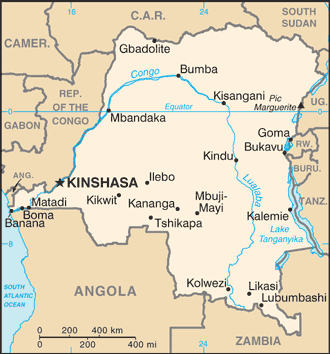 Monsieur le Président vous n'avez pas d'armée. Evaluation de la reforme du secteur de sécurité et son impact sur les provinces du Kivus, Koen Vlassenroot, Hans Hoebeke et Henri Boshoff, dans Réforme au Congo (RDC) Attentes et désillusions, sous la direction de Theodore Trefon, 17 Sept. 2009.
Summary: http://www.eca-creac.eu/downloads/en/events/09_livre_resume.pdf.
in The african.org, Issue 5, Feb./March 2010.
(Photo credit: CIA World Facebook, Wikipedia Commons)