It's time to build a Gender-Just Peace: Here is how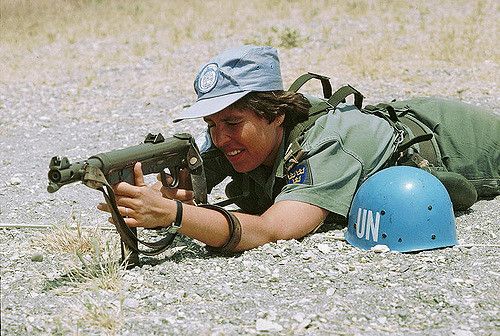 Following the adoption of UN resolution 1325 in 2000, the past two decades have seen increased attention to women's roles in peace and conflict matters. Despite this, women continue to be marginalised in peacekeeping missions, peace negotiations and peace-building processes. This marginalisation clearly undermines the chances of building a sustainable and equitable peace. The following brief argues that it is time to include women and build gender-just peace by:
1) tackling security concerns both in the public and the private sphere;
2) empowering women socioeconomically;
3) improving the participation and representation of women in higher positions.
The brief identifies concrete examples for each of these aspects and concludes that in spite of many dilemmas, there are still many practical steps for moving towards a more gender-just and sustainable peace.
(Photo credit: United Nations, Flickr)