ENTRI

The Egmont Institute has been a member of the ENTRi consortium (Europe's New Training Initiative for Civilian Crisis Management) since its creation in 2011 and has certified with ENTRi its Basic Core Course on Civilian Crisis Management, the "Belgian Generic Training", run since 2009 in partnership with the Belgian Ministry of Foreign Affairs, the Ministry of Justice and the Federal Police.
Egmont firmly believes in ENTRi's project fostering quality training and sharing of expertise among European training institutes and for the public at large. This is done through the design and diffusion of learning packages and material that are accessible for free and through the certification process of trainings.
To know more about the ENTRi projects
European Security and Defence College (ESDC)

The European Security and Defence College (ESDC) is a network of educational establishments responsible for providing training to civilian and military personnel in the field of European Security and Defence Policy (ESDP), promoting a common understanding of that policy and disseminating best practice in this area.

Egmont is a member of the ESDC network and represented in the ESDC Executive Academic Board and in the Working Group for Missions and Operations Training.
To know more about our courses with the ESDC
European Union Police and Civilian Services Training (EUPCST)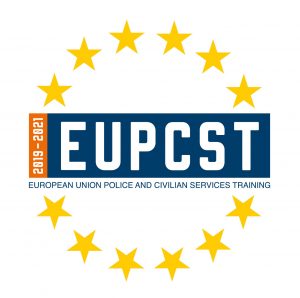 Building on the success of the previous European Union Police Services Training I and II (2011 – 2014 and 2015-2018 respectively), the European consortium was opened to civilian organisations and the Egmont Institute joined in 2019.
The EUPCST offers training opportunities targeting police and civilian personnel, including third country participants, being deployed to EU civilian CSDP missions, EU stabilisation actions or other international operations. It promotes an international learning context, the harmonization of training approaches and stimulates international linkages and exchange of best practices in police and civilian training beyond the EU, including CSDP contributing countries, CSDP host nations as well as third states and relevant international organisations.