Energy in the Eastern Mediterranean: promise or peril?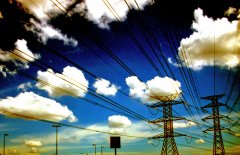 The Egmont Institute and the Atlantic Council publish their Joint Report on "Energy in the Mediterranean: Promise or Peril ?", edited by Sami Andoura and David Koranyi. In order to address the different challenges and opportunities for energy cooperation in the Eastern Mediterranean Region and Levant Basin, EGMONT – The Royal Institute for International Relations together with the Atlantic Council, and supported by H. E. Belgian Minister for Foreign Affairs Didier Reynders, opened an expert dialogue in 2013 in order to look at how the management of the new energy resources could act as a vector for cooperation between the concerned countries.
The activities aim at finding new possibilities for cooperation on political and security challenges, energy infrastructure development, the regulatory and legal framework, environmental concerns, and bilateral and regional structures, in a manner that enhances stability and security in the region, increases European energy security, contributes to a comprehensive Cyprus settlement, and promotes wider regional cooperation. The Egmont Institute and the Atlantic Council have brought together an influential group of experts, private-sector stakeholders, and government officials from the region, as well as from the European Union and the United States, with the aim to facilitate a candid dialogue on developing the hydrocarbon resources in the Eastern Mediterranean.
The discussions were conducted under Chatham House Rules. The project was a sustained effort to contribute to solving the complicated regional puzzle and address problems by devising expert solutions and building trust. Our aim was to build an enduring regional community of experts, policymakers, and businesses with a vision and dedication toward finding solutions to resource development challenges in a politically and commercially sustainable way. The aim of this Joint Report is to give an overview of the main issues discussed within the project and the process itself, as well as to publish contributions from the group's experts.
(Photo credit: s-a-m, Flickr)