Europe Day 2022: End of the Conference on the Future of Europe – but the beginning of a Europe for all Europeans?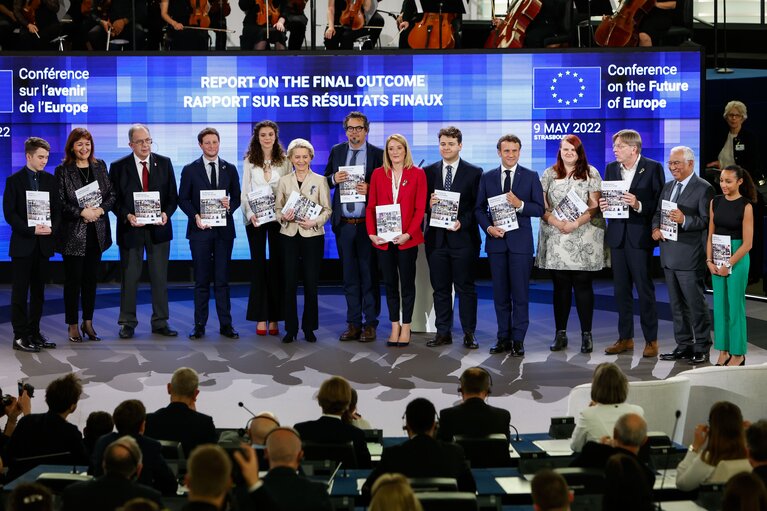 On Europe Day (May 9th), the final report of the Conference on the Future of Europe (CoFoE) was presented to the Conference's Joint Presidency: Ursula Von der Leyen, Roberta Metsola and, with France at the helm of the Council's rotating presidency, Emmanuel Macron.
One final time it was haunted by dual perception. On the one hand there were those closely keeping track of CoFoE noticing what was happening: a major experiment of participatory democracy that just might end up permanently reshaping the democratic landscape. On the other hand, unfortunately enough, the attention given by the wider public to the closing event of the Conference was much in line with the entire Conference process: elements that could have been improved being eagerly debated on, many of its actual accomplishments went largely unnoticed.
This article was first published on the Democratic Society's website.
To read the full article, please click on VIEW PDF below.
(Photo credit:  European Parliament)