Perspectives on the future of Europe from the centre of European societies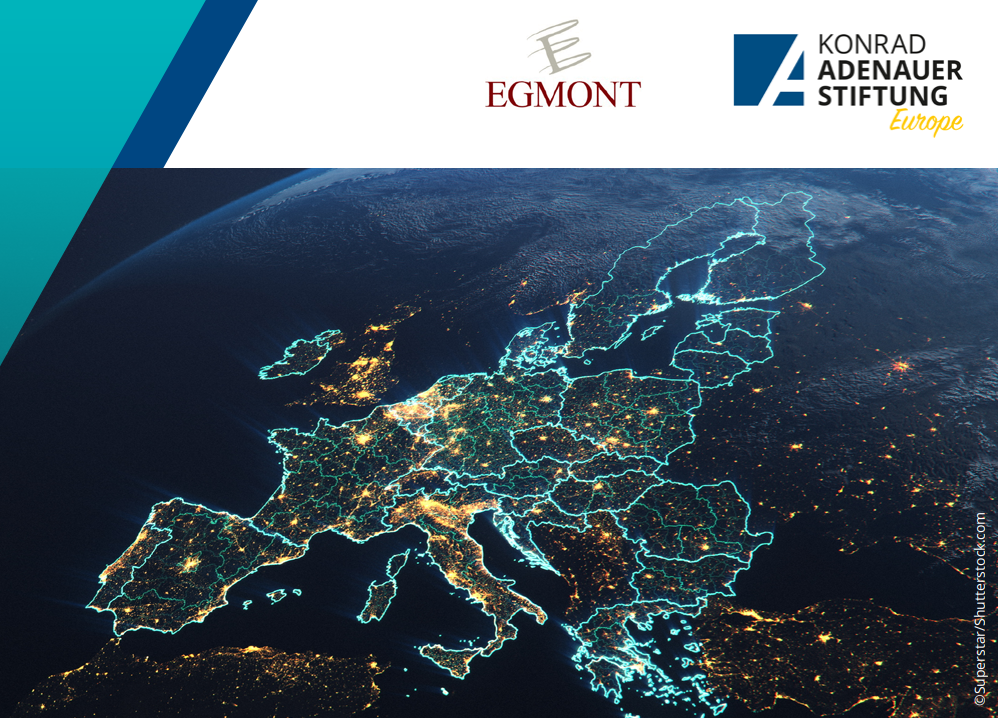 Divisions among member states, although a constant feature of EU policymaking, have become even more visible after a decade of consecutive crises. At the same time the COVID-19 pandemic, which Europe has been facing for nearly two years, has exacerbated economic and social weaknesses in all member states and aggravated divisions and problems that have been simmering within the Union for years. More importantly and urgently, Russia's invasion in Ukraine has – for the first time in decades – brought war back to Europe. In this transformative time, the Conference on the Future of Europe provides an opportunity for European political families and policymakers to reflect how citizens see the EU and what they expect from their elected officials.
Against this backdrop, the Konrad-Adenauer-Stiftung, in cooperation with the Egmont Institute and ifok, launched a study to analyse how citizens at the centre of the political spectrum look at European integration and the challenges the EU faces today. The study was conducted at the end of 2021, before the Russian invasion of Ukraine started. With the help of a comparative online survey, covering a representative sample of citizens on the centre-right political spectrum in twelve EU member states, the study focused on their general expectations about the future of EU integration as well as their opinions about the EU's potential role concerning specific policy issues and challenges. Member states included in this study are Bulgaria, Croatia, France, Germany, Greece, Hungary, Italy, Lithuania, the Netherlands, Poland, Spain and Sweden, with 1500 citizens surveyed in each country.
This report was first published on the KAS website here.
Drafting: Francesca Colli, Johannes Greubel, Dr. Holger Thiel
(Photo credit:  KAS)