Regendering the South African army: Inclusion, reversal and displacement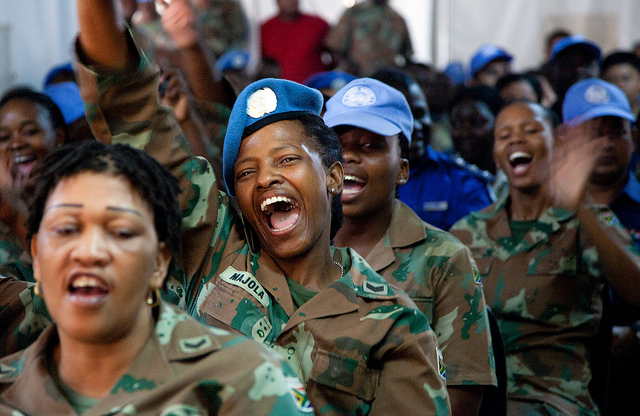 This article examines the extent to which the participation of women in the military furthers or hinders the displacement of gendered dichotomies and whether this brings about more transformative change to military institutions. Based on research of the South African National Defence Force, the authors argue that although typical 'feminine' qualities at times are valued in peace operations, this has not contributed to a transformation of gender relations in the military. The authors identify the lack of change as due to a deep?seated patriarchal culture in South Africa and essentialist discourses that affect women's identities as soldiers. Three discourses are identified in the interviews which accentuate this phenomenon: civilianizing, sexualizing and victimizing discourses. While these discourses are not necessarily negative to female soldiers' inclusion in the military, the focus on differences related to gender stereotypes renders a displacement of gendered hierarchies and consequently also a regendered military difficult.
This article was first published on Wiley Online Library.
(Photo credit: UNAMID Photo, Flickr)