Shale gas in Europe: much ado about little?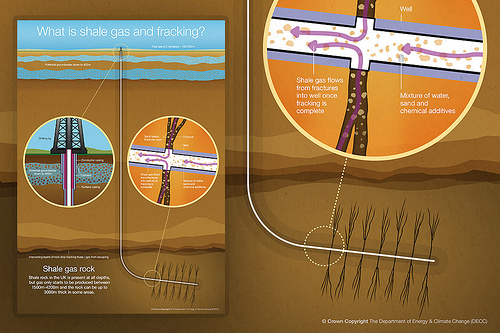 Shale gas is an unconventional form of gas because its extraction is more difficult or less economical than that of conventional natural gas. It has become an important item of energy policy during the last years since new processes have allowed its extraction. In the medium term, shale gas should foster a reinforcement of the gas part in the world's energy mix. In 2011, the IEA released an influential report entitled "Are we entering a golden age of gas?" This report suggests that shale gas could help substantially boost global gas use. It also warns at the same time that this success could bring into question the international goal of limiting the long-term increase in the global temperature to 2° C above pre-industrial levels.
In the world economy, the impact of shale gas is increasing rapidly (especially in the USA, albeit apparently not as significantly as expected). In the EU, its perspectives remain uncertain, for many reasons. Estimates are not reliable. Shale gas exploitation remains a controversial issue due to geology, lack of infrastructure and also fears for the environment and public health. The EU institutions seem to have a favorable attitude towards shale gas development while the Member States' attitude seems to vary from enthusiasm to hesitation or opposition. Public opinion on the issue appears quite divided everywhere.
This brief paper will examine various estimations of potential resources in the EU (§ 1), the potential costs and benefits (§ 2), the initiatives taken by the EU institutions (§ 3) and the national authorities (§ 4), and finally the emerging EU framework (§ 5). The conclusion is, rather surprisingly, that whatever happens on this front, this will not modify the present structural challenges of the EU in the domains of climate and energy.
(Photo credit: DECCgovuk, Flickr)