The Belgian parliaments and EU affairs: the reasons behind their limited involvement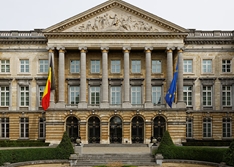 Given their limited involvement in EU affairs, the Belgian parliaments at the different levels of the Belgian federation barely contribute to the legitimation process of the EU's actions. In order to strengthen their role, not only should governmental communication towards parliaments be improved but parliamentary activities should also adapt to the confederal features of Belgium. The latter poses a unique challenge in Europe.
This Policy Brief is also available in French and Dutch. Click here to download the French version and click here to download the Dutch version.
 (Photo credit: Oakenchips, Wikimedia Commons)