The European agenda on migration, one year on. The EU Response to the crisis has produced some results, but will hardly pass another solidarity test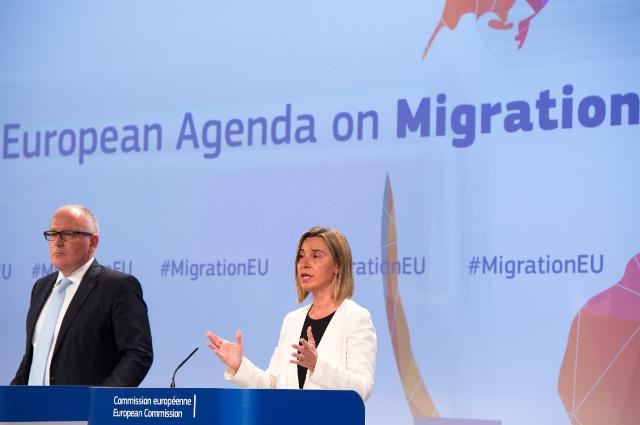 On 13 May 2015, the European Commission proposed the European Agenda on Migration, a new strategy laying the foundation for the EU and its Member States to address both the immediate and the long-term challenges of managing migration flows effectively and comprehensively, and setting out the need for a common approach to granting protection to displaced persons in need of protection through resettlement.
Alongside immediate actions to cope with the urgency of the ongoing crisis, the European Agenda on Migration introduced proposals for structural reforms to manage migration in all its aspects in the longer term. These are divided into four pillars: 1. Reducing the incentives for irregular migration; 2. Saving lives and securing external borders; 3. Completing a strong common asylum policy; 4. Developing a new policy on legal migration.
This article has been published first in the IEMed Mediterranean Yearbook 2016
(Photo credit: European Commission)