Transparency in EU trade policy: a comprehensive assessment of current achievement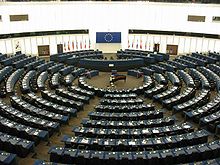 The EU trade policy is increasingly confronted with demands for more transparency. This article aims to investigate how transparency takes shape in EU trade policy. First, we operationalize the concept of transparency along two dimensions: a process dimension and an actor dimension. We then apply this framework to analysis of EU Free Trade Agreements (FTAs). After analyzing transparency in relation to FTAs from the perspective of the institutional actors (Commission, Council and Parliament), the different instruments and policies that grant the public actors (civil society and citizens) access to information and documents about EU FTAs are explored by discussing Regulation 1049/2001, which provides for public access to European Parliament, Council and Commission documents, and the role of the European Ombudsman. The article is based on an analysis of official documents, assessments in the academic literature and case-law of the Court of Justice of the European Union. The ultimate aim is to assess current initiatives and identify relevant gaps in the EU's transparency policies. This article argues that the EU has made significant progress in fostering transparency in the negotiation phase of FTAs, but less in the implementation phase.
This article has first been published in Politics and Governance, Vol 9, n°1, 2021.
(Photo credit: Wikipedia Commons, by Cédric Puisney, Own work, CC BY-SA 3.0)