Welcome address by the New Director-General Pol De Witte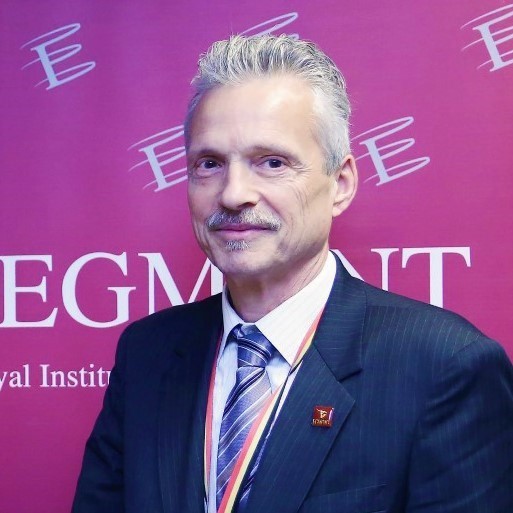 Dear readers,
On October 1, 2022, I took over from Ambassador Hugues Chantry as Director-General of the Egmont Institute. I am honoured to have been given the opportunity to lead the Institute as it is celebrating its 75th anniversary. An Institute that today is probably more relevant than ever before.
First of all, I would like to thank my predecessor for what he has achieved during his two and a half years' tenure. Under his able stewardship, and despite the pandemic, Egmont has further developed its activities. It now has 27 staff on its payroll, can count on almost 40 Associate Fellows, and prepares many trainees for a career in the field of EU and international affairs.
Over the four decades that I have been a public servant, of which 36 years as a career diplomat, the world has never been as unpredictable as today. Over the last two years, COVID-19 has affected all countries of the world, killing 6.5 million people and destabilizing the economy and society in every single nation. Moreover, the world is currently on the brink of several climate tipping points. Already now, climate change is affecting security and mass migration on a global scale. On top of this, Russia has shown itself a merciless aggressor, invading Ukraine, a country at Europe's borders, with no respect whatsoever for the basic rules of humanitarian law. It is worrying that some states no longer shy away from making use of cyber warfare, spreading fake news, and other hybrid actions.
No state in the world is able to address challenges of this magnitude by itself. Diplomacy and a multilateral approach do make a difference in tackling them. The European Union, in particular, has shown unprecedented effectiveness and cohesion in addressing the pandemic and the war against Ukraine.
Egmont's researchers have been closely following these and many other crucial developments. Their publications and interventions have fed the public debate and have contributed to Belgian and European foreign policy.
I will encourage my staff to pursue their activities in our four programmes, i.e. Africa, European Affairs, Europe in the World, and Education & Training, and will support them in their search for new partners. I am very happy that the Institute will sign a memorandum of understanding with the UN Development Programme's Brussels Office later this year. The aim is to capitalise on each party's comparative advantages to provide specific institutional support for events such as trainings, exchanges and public engagement activities.
Moreover, I will also encourage initiatives aimed at strengthening the Institute's engagement on issues related to Civilian Crisis Management, building on its experience as an active partner of the EU Civilian Training Initiative (EUCTI), and its status, awarded by the SPF Foreign Affairs, as National Training Expert (NTE).
It is unclear how Europe and the world will cope with the many challenges I outlined. Yet I am confident that Egmont will go on proposing new paths of reflection through its research and events, on its own and with its partners, and training diplomats, military officers, and civil servants from all over the world.
To conclude, I would like to share the wise words of late VUB rector Caroline Pauwels, who passed away last August: "Speak freely and listen carefully because different opinions matter." By conveying these words I also pay tribute to a scholar whose thoughts and acts will remain a source of inspiration, not only for me, but for many thousands of others.
Pol De Witte
Director-General