A Belgian contribution to an operation in Libya?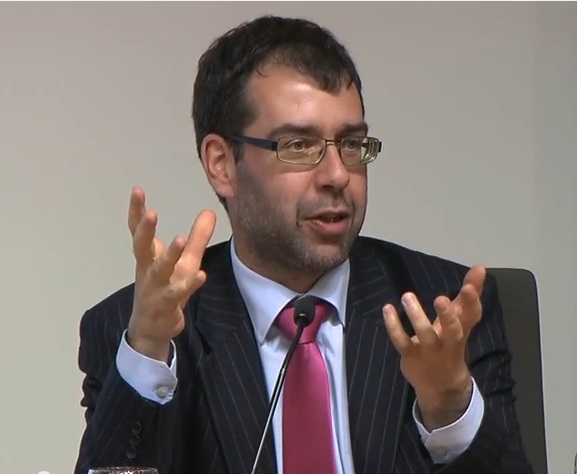 Participating in a potential peacekeeping or capacity-building operation in Libya will put extra pressure on Belgium's defence budget – and on its forces. An opportunity perhaps to re-think the presence of the army in the Streets of Brussels?
This commentary was first published in De Standaard (Dutch).
(Photo credit: US Department of State, Flickr)
*****
Ingrijpen in Libië, oké, maar met welk geld?
Bij een stabiel Libië hebben we inderdaad alleen maar te winnen, bevestigt Sven Biscop. Als we manschappen bijeenschrapen voor die missie, kunnen we meteen eens nadenken over de militairen in onze straten.
We mogen niet vergeten dat in 2011 de Libische oppositie en zelfs de Arabische Liga om militaire hulp vroegen
De toestand in Libië vergt inderdaad militaire actie, zoals N-VA-fractieleider Peter De Roover bepleitte (DS 27 februari) . Opnieuw, want de vorige interventie in 2011, leidde wel tot de val van dictator Mo'ammar Khadafi, maar helaas niet tot stabiliteit.
Dat is echter geen reden om de optie van een tweede militair ingrijpen zomaar af te schieten. We mogen niet vergeten dat in 2011 de Libische oppositie en zelfs de Arabische Liga om militaire hulp vroegen. Zonder die Europese en Amerikaanse hulp zou de opstand in een totale en wellicht bloedige nederlaag van de oppositie geëindigd zijn. Niet de militairen gingen in de fout, wel de westerse beleidsmakers die na afloop van de militaire actie niet in politieke en economische opvolging voorzagen. Maar ook de Libische oppositie zelf, die versplinterde zodra Khadafi gevallen was, niet kon of wou inzien dat zonder een zekere internationale aanwezigheid chaos waarschijnlijker was dan stabiliteit. Quod erat demonstrandum.
Peacekeeping
Pas nu komt er, dankzij internationale bemiddeling, een regering van nationale eenheid tot stand. Die wordt echter nog niet door alle fracties erkend. En aangezien het hier wel degelijk om gewapende fracties gaat, is een internationale peacekeeping-operatie wellicht noodzakelijk om de nieuwe regering een kans te geven. De eerste winnaar van een interventie moet de Libische bevolking zijn, zodat die opnieuw in het land kan geloven en zich niet tegen de internationale troepenmacht keert. Uiteraard is dat meteen ook rechtstreeks in het belang van Europa. Zolang Libië in chaos verkeert, blijft het onmogelijk om de vluchtelingen- en migratiestromen waarvoor het land een belangrijke route is, op een humane manier te beheersen.
Tegelijkertijd is een trainingsmissie nodig om alle milities te integreren in één nationaal leger en dan dat leger te omkaderen en op te leiden, zodat het zelf in staat is de IS-enclave in Libië te ontmantelen. Ook dat is in het belang van zowel alle Libiërs als Europa. Het gebeurt best zo snel mogelijk, vooraleer deze IS-dependance zich consolideert. Want dan dreigt het land van de ene burgeroorlog in de andere te stuiken. Net zoals in Syrië en Irak kan het Westen waar nodig luchtsteun leveren, maar kan die strijd alleen op de grond gewonnen worden – met onze opleiding en uitrusting, maar wel door de Libiërs zelf. Het gaat tenslotte om hun land. Wij moeten duidelijk maken dat dit geen oorlog is tussen het Westen en IS, maar tussen de staten van de regio en de anti-staat IS.
De missie in Mali
De VN zullen ongetwijfeld naar Europa kijken om de kern te vormen van een internationale operatie. Dat België zou deelnemen, is logisch, want ons belang bij een stabiel Libië staat buiten kijf. Maar met welk geld? En met welk volk? De regering besliste dan wel om tegen 2030 het defensiebudget weer op een normaal peil te brengen, maar het budget vandaag blijft te krap om extra operaties uit te voeren zonder extra middelen. Bovendien wordt onze deelname aan de EU-trainingsmissie in Mali al uitgebreid. Reken daarbij dat de blijvende militaire aanwezigheid in de eigen straten heel veel mankracht vergt – zonder dat nog echt duidelijk is wat het belang daarvan is, tenzij dan symbolisch.
Libië helpen om terug te keren naar de normaliteit is misschien een goeie aanleiding om ook bij ons weer naar de normaliteit te keren en de straat weer aan de politie te laten.
| Sven Biscop, directeur van het programma 'Europa in de wereld' aan het egemontinstittuut en doceert aan UGent en Europacollege