The rise of euroscepticism in the United Kingdom or the failure of Europeanism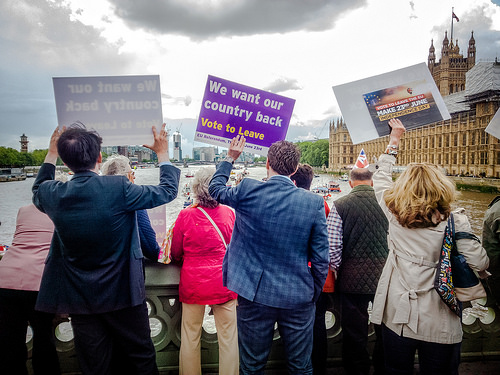 The European Union has severely undermined perceptions of sovereignty and it will fail unless EU citizens regain their voice in the policy process. Might a fully-fledged federalist project do that?
Many observers have pointed to the unexpected consequences of David Cameron's decision to submit British membership of the EU to a referendum: the prime minister wanted to use this referendum to shut down once and for all the internal row within his own party over Europe. He was convinced that the reforms he had negotiated with the other member states would persuade the British people to vote in favour of staying in the EU. However, this bet has proven more perilous than he anticipated …
This article has been published in Open Democracy.
(Photo credit: garryknight, Flickr)