Social Europe, a strategic matter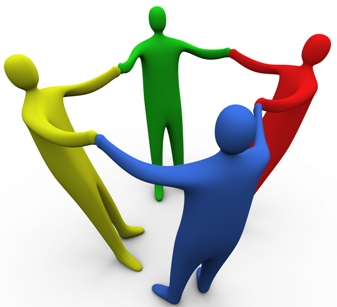 Europe's social model is not a luxury, but a pillar of the peace project of European integration and a source of "soft power". Time perhaps to start respecting our own model again.

This commentary appeared in Dutch on Mondiaal Nieuws  on 16th June 2014.
(Photo credit: Wikimedia Commons)
 *****
Sociaal Europa: een kwestie van strategie
Zelfs in de meest pro-Europese landen weten de meeste mensen eigenlijk niet echt hoe de Europese Unie precies werkt. Ook ik moet bekennen dat ik buiten mijn eigen vakgebied, het Europees buitenlands en veiligheidsbeleid, een eerder vaag idee heb. Maar intuïtief voelen velen van ons aan dat de EU goed voor ons is, dat Europese samenwerking onze welvaart ten goede komt.
Het enorme gevaar voor het Europese project is dat mensen als gevolg van het harde besparingsbeleid dat de Unie de afgelopen jaren heeft opgelegd tot de omgekeerde conclusie komen. Dat ze nog steeds niet goed weten hoe het allemaal werkt, maar dat ze de EU als een bedreiging voor hun welvaart aanvoelen. In sommige lidstaten is dat wellicht al het geval. Als dat zich veralgemeent, is het afgelopen met het Europese project.
Het is dus zaak om te vermijden dat het zover komt, want de EU is wel degelijk nodig. Ze zullen het niet allemaal toegeven, maar welke lidstaat kan alleen de mondiale uitdagingen aan? Ook binnen de Europese instellingen wordt van langsom meer toegegeven dat het bezuinigingsbeleid (austeriteit was de slogan) wellicht te ver is gegaan. Maar dat zal niet volstaan. Wil de EU haar legitimiteit bij de kiezer opkrikken, dan is nieuw beleid nodig, geen excuses. Een sociaal-economisch beleid dat zowel tewerkstelling creëert als ongelijkheid wegwerkt.
De nieuwe Europese Commissie die straks aantreedt zal dus zowel daadkracht als inspiratie moeten tonen, om een ambitieus beleid uit te zetten en om er een wervend verhaal aan op te hangen. Zulks vergt toch ook een inspirerende figuur aan het hoofd van de Commissie…
Of de nieuwe Belgische regering (die er hopelijk ook straks komt) een rechtse dan wel een linkse coalitie wordt, doet er eigenlijk niet toe. Wil ze consequent zijn met de pro-Europese lange termijn strategie van ons land, dan zal de nieuwe federale regering die ambitieuze economische én sociale agenda van de Commissie moeten ondersteunen. Ook ons nationaal Europabeleid moet meer geïnspireerd en minder technocratisch, meer proactief de besluitvorming sturen dan ze reactief uitvoeren. Dat vereist een actieve houding, niet in het minst van de premier in de Europese Raad.
Een Europees sociaal beleid is immers geen luxe, maar een noodzaak. Zeggen dat Europese integratie een vredesproject is, klopt, maar het is zo'n cliché geworden dat het eerder slaapverwekkend dan inspirerend werkt. Helaas vergeten we al te vaak dat samenwerking tussen landen opdat ze geen oorlog meer zouden voeren maar de helft van het vredesproject was.
De andere, even belangrijke helft was de creatie van de omvattende welvaartsstaat in dezelfde jaren na de Tweede Wereldoorlog, als een buffer tegen de verleiding van "de sterke man". Dat is de les van de jaren '30: alleen waar de staat garandaart dat alle burgers in gelijke mate een zekere standaard van veiligheid, vrijheid én welvaart kunnen genieten, kan vrede duurzaam zijn. Was de welvaartsstaat aanvankelijk een nationaal project, dan maakt de creatie van een interne markt en de Euro dat er nu ook op Europees niveau beleid gevoerd moet worden.
Die nadruk op gelijkheid en solidariteit werd ingeschreven in het Verdrag van Lissabon. Ironisch genoeg trad dat in werking in 2009 op hetzelfde moment dat de Europese politieke leiders onder de vlag van austeriteit de aanval inzetten op de welvaartsstaat. Nochtans steunt het buitenlands beleid van de EU net op de promotie van het Europees sociaal model.
Wij moedigen regeringen buiten Europa aan om in gelijke mate zorg te dragen voor hun burgers als wij voor de onze. Dat is direct in het belang van de mensen in die landen en dient meteen ons eigenbelang, want voorkomt spanningen, oorlogen en vluchtelingenstromen. Dit maatschappijmodel is vandaag wellicht de belangrijkste bron van Europa's "soft power".
Europa mag dan niet als grootmacht gezien worden, in vele plekken ter wereld weet men wel dat onze regeringen zorg voor ons dragen en dat de eigen regering veel beter kan. Maar als we ons model zelf niet meer toepassen, waarom zouden anderen ons dan als inspiratiebron blijven zien?
Prof. Dr. Sven Biscop is directeur "Europa in de wereld" aan het Egmont – Koninklijk Instituut voor Internationale Betrekkingen en doceert aan de Universiteit Gent en het Europacollege.
The copyright of this commentary belongs to the Egmont Institute. It can be quoted or republished freely, as long as the original source is mentioned.?