The EU and South Africa: towards a new partnership for development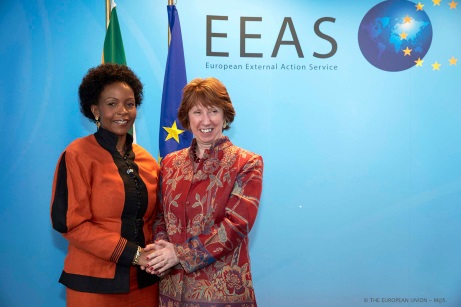 The EU-South Africa strategic partnership reflects a shift away from their traditional donor-recipient relationship.  As South Africa emerges as a donor in its own right, there is potential for greater EU-South Africa collaboration to promote development in Africa and at global level. South Africa and the EU share a common focus on Africa's development and security, as well on poverty reduction and normative issues of human rights and governance.Such convergence offers potential for trilateral development cooperation, which has yet to be explored. However, South Africa's concerns about the impact of broader EU policies on African development and about EU commitments to shift aid away from middle income countries could be barriers to deeper engagement.
ESPO Policy Brief 11, July 2014.
(Photo credit: The Council of the European Union)