European Strategy in the 21st Century. New Future for Old Power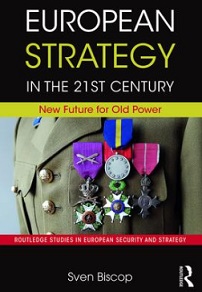 The course of world politics is determined by the interaction between the Great Powers. Is Europe one of them? Russia intervenes in Syria, the US withdraws from the INF Treaty, China pursues its Belt and Road Initiative. Where is Europe?
In a world of Great Powers, the European Union has no choice but to act as a Great Power itself, or it will become the theatre in which the competition between the other Powers plays out – which is happening already.
In his new book, European Strategy in the 21st Century, Sven Biscop seeks to demonstrate that the EU has the means to pursue a distinctive Grand Strategy, and can play a crucial stabilizing role in this increasingly unstable world.
Read the book review here.