Putin's critical raw materials are a threat to EU economic security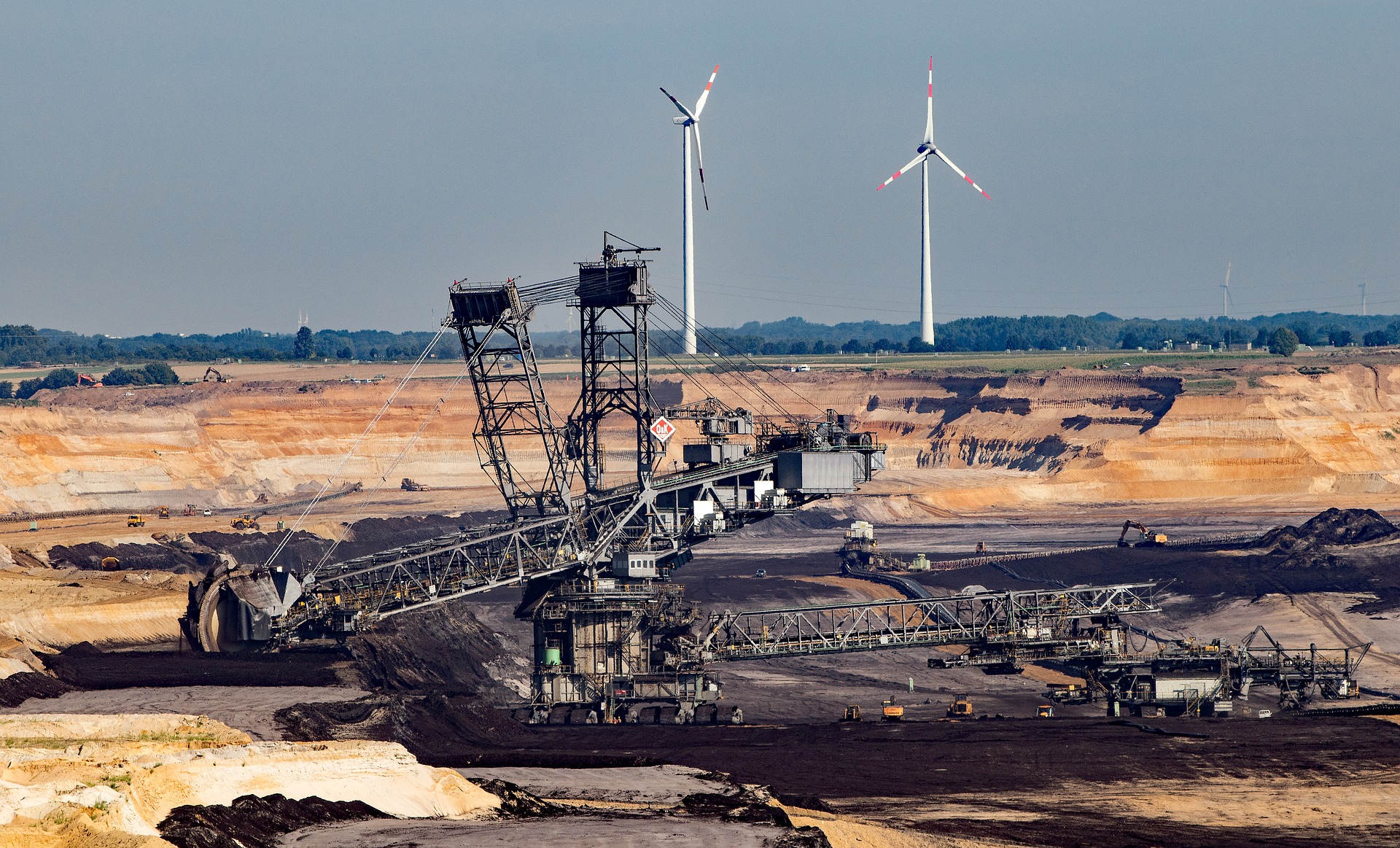 As Russia gets ready to restrict the export of critical raw materials, the EU's supply vulnerability will become evident. Possible countermeasures are well understood, but more urgency is required to put economic security measures in place.
Putin's critical raw materials are a threat to EU economic security
The financial and economic war the West has been unleashing onto Russia in response to Putin's murderous assault on Ukraine has seen Moscow being severed from large parts of the global economy and financial system in ways never witnessed before. While Russia has ramped up its forces on the military battlefield, its response on the economic battlefield has, thus far, been limited. Moscow announced a temporary restriction on foreign investors to sell their assets, and created a list of 50-plus "unfriendly countries" to whose companies debt could be repaid in roubles and whose patent owners would lose their intellectual property protections.
This may be about to change. The Kremlin has now been floating the idea of expropriating foreign assets, which could see hundreds of billions worth of European investments nationalised. Additionally, on 8 March, President Putin signed an order to prohibit the import and export of critical raw materials. Which materials and which countries will be affected remains unspecified – but the EU's vulnerability does not. Some of Russia's raw material exports are foundational to Europe's generational goal of a green and digital transformation of its economy. Whether Moscow or Brussels will first pull the sanctions trigger on these commodities, the EU must urgently put economic security measures in place to decrease its dependence on Russia – and China – in the months and years to come.
Russian bottlenecks
Russia (and Ukraine) are major suppliers of critical raw materials. Russia controls as much as 44% of global palladium supplies, key in pollution control devices for cars and the aerospace industry, while Ukraine produces some 50% of the global supply of neon used in semiconductor manufacturing. EU fuel cell and hydrogen technology development require a host of Russian supplied materials, such as platinum (13%), titanium (23%), and vanadium (34%). The mix of Russian minerals used in Europe's 3D printing technology, for example, amounts to some 12%; those for EU robotics technology development stands around 9%. Russia is also the world's third largest supplier of nickel used for electric vehicle batteries, but also in the production of stainless steel, a basic commodity in countless industries. Long-term contracts and sometimes an advanced production base of leading Russian suppliers further tighten the supply bottleneck.
Disruptions in the flow of these raw materials not only threatens consumers and industry through price explosions, but severe supply shortages in the months to come constitutes a strategic threat to EU economic security: the EU's capacity to deliver on its transformative green and digital ambition. China – which controls many more raw material supply bottlenecks – could even use the Russian disruption to try and cement its supply dominance, an outcome which would further amplify EU dependence and vulnerability.
Old issues, new momentum
All this is admittedly nothing new. The European Commission had warned in 2008 already that the EU was "highly dependent on imports of strategically important raw materials," without which the Union "will not master the shift towards sustainable production and environmental-friendly products." Then, when two years later China restricted the export of raw earth minerals to Japan over a fishing boat incident, the disruption sent shockwaves across the globe. The German Defence Policy Guidelines for example warned in 2011 that "a secure supply of raw materials is crucial for the future of Germany and Europe." But while Japan developed a multi-pronged critical raw material strategy to better insulate itself from disruptions of one source, the main remedy sought by the EU (and the US) at the time was to lodge a complaint with the WTO, challenging the legality of China's actions. The trade challenge was indeed successful, and China complied with the ruling. But legal victory also removed political appetite to actively seek diversified raw material supplies.
More recently, because of skyrocketing demand for metals and minerals to develop permanent magnets, electric vehicles, and digital technologies, supply security began to hold the attention once more, including in the latest EU trade strategy and industrial strategy. A list collated by the Commission which identifies raw materials critical to the EU economy has expanded continuously and has been ever more closely linked to technologies the EU identifies as strategic. In a 2020 Action Plan on critical raw materials the Commission once more warned that "the stakes are high," as the EU's open strategic autonomy was anchored in "secure and sustainable supply of critical raw materials." The plan prompts the EU to get serious about identifying gaps and creating industrial alliances, increasing domestic production, recycling, and diversifying international suppliers. With major disruptions already unfolding and more restrictions to follow, will the Union find the political urgency to implement these measures more swiftly?
Strategic connectivity
Perhaps. At last week's EU summit in Versailles, the ambition to strengthen EU economic security in critical raw materials was reiterated. An earlier draft read that by 2030, the EU would cover at least one third of its demands through stockpiling, recycling, and domestic production.
Such a deadline would have been a good commitment to get the wheels turning more decisively. Plus, while the summit's focus on domestic measures (stockpiling, recycling, production) are a vital, and previously too often overlooked, component of EU economic security, international measures are far from exhausted. Measures need to go beyond the EU's familiar recourse to free trade agreements. Rather, the EU needs to build economic security partnerships.
For example, last year the EU and Ukraine launched a strategic partnership on raw materials. Its big promise is to integrate Ukraine's raw material supply into the emerging battery value chains. Similarly, Ukraine was made a priority partner to be integrated in the emerging hydrogen value chain. Putin's war will put these on hold – but building resilient and sustainable supply chains with strategic partners is key to the EU's geoeconomic potential.
This potential needs to be realised. New and sustainable mining and processing projects often requires public lending to de-risk them for private investors. The European Investment Bank (EIB) already adjusted its lending policy to address raw material dependencies; other national and EU public finance instruments will require similar adjustment to support building international economic security partnerships.
This is strategic connectivity: to advance both sustainable development and economic security for the EU and its key partners in Ukraine, Africa, and the Indo-Pacific – including through binding partners' critical raw material supplies into the EU's priority technology value chains. It is these targets that the EU Global Gateway Strategy will be measured against. The tools are ready to be used – now political urgency must follow.
(Photo credit:  Pixabay)