Stronger Together: Marking 30 Years of OSCE – UN Co-operation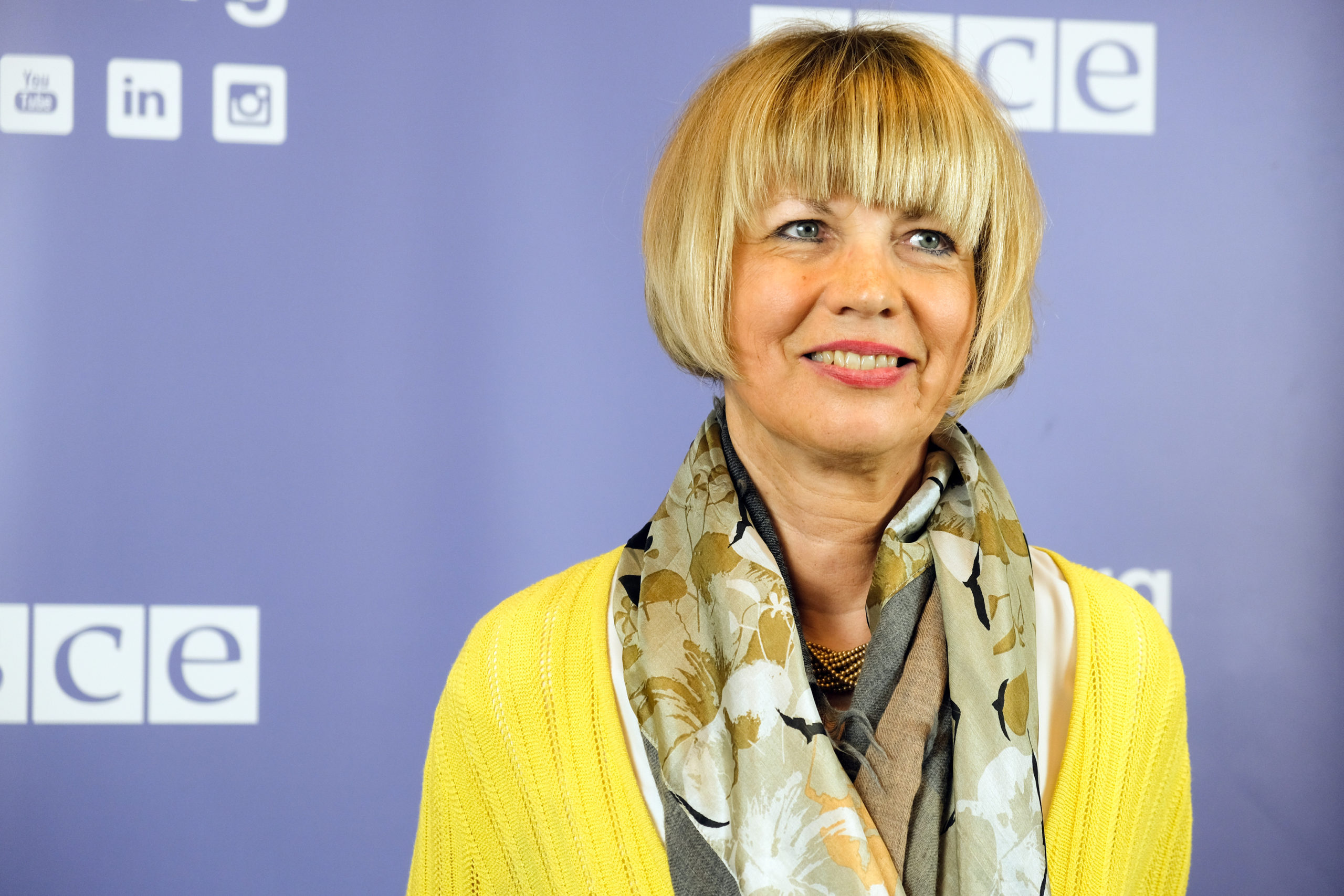 In a world where multilateralism is being challenged, organizations that promote and facilitate co-operation among states have a particularly important role to play. The OSCE stands tall as an organization dedicated to supporting practical co-operation and meaningful dialogue.
*****
Stronger Together: Marking 30 Years of OSCE – UN Co-operation
In a world where multilateralism is being challenged, organizations that promote and facilitate co-operation among states have a particularly important role to play. The OSCE stands tall as an organization dedicated to supporting practical co-operation and meaningful dialogue. Our work with the UN over the last 30 years has made the efforts of both organizations all the more effective.
Multilateralism is at the core of the OSCE
The OSCE was created as a platform for dialogue and co-operation among states that did not traditionally see eye to eye. This organization was born during the Cold War to help find common ground between the Soviet Union and the West. Finding that common ground and reaching agreements among our diverse participating States has never been easy, but it is at the heart of our Organization. Every week, representatives of our participating States meet in Vienna. Even as war has returned to Europe, there is dialogue. It is not easy – no exchange of pleasantries but often vivid portrayals of brutal realities and deep divides. The first item on the agenda every week is the war against Ukraine, and Russia's diplomatic representatives are regularly subjected to harsh criticism. But the venue remains active, and I firmly believe that the existence of inclusive platforms such as the OSCE, where disagreements can be openly discussed, will remain indispensable.
But our work goes far beyond dialogue in Vienna. The OSCE covers nearly the whole of the northern hemisphere and is home to 1.3 billion people. Through our 12 field offices, three specialised institutions, and countless tailor-made projects, we promote human rights, support free and fair elections, contribute to formal arms control, combat human trafficking, monitor conflict or post-conflict situations, run corruption-prevention programmes, promote governance reform, and so much more. We do this in close partnership with individual governments, and, crucially, in collaboration with other international organizations – including the UN.
Impact well Beyond Europe
Do not be deceived by our name. While the OSCE has played and continues to play an important role in European security – whether in South-Eastern Europe or Ukraine – from the very start, the Organization for Co-operation and Security in Europe (OSCE) spanned three continents.
And don't get caught in a limited take on security either. For the OSCE, it has been clear from the beginning that security is far more than military. It requires that we consider the economic dimension, environmental degradation and climate change, as well as what we call the "human dimension" – human rights, fundamental freedoms, tolerance, the rule of law, freedom of the media and non-discrimination – all are essential for lasting peace and stability.
What does this look like in practice? In Central Asia, we are strengthening trade links between countries to promote their regional integration and participation in international trade – including through support to connectivity through our green ports project. We are supporting border security including through regional co-operation, which is all the more important as the region faces the implications of the Taliban takeover of Afghanistan.
In South-Eastern Europe, we're not only supporting regional co-operation to address climate hotspots that cross borders but we're also working to build bridges and strengthen social cohesion and integration of diverse societies.
Across the whole of the OSCE region we are working to combat human trafficking, which is not only a human rights disaster, but is often linked to organized crime. We are working with executive branches and parliaments to take more consistent action against human trafficking, whether through improving support to those who might be vulnerable, addressing online providers that host websites that (knowingly or not) promote human trafficking, or tackling supply chain issues that foster demand for trafficked labor.
Co-operating in a Polarized World
At first glance, these strands of effort have little in common. But our work supports and sustains the infrastructure necessary for sustainable peace. My staff work with people at all stages of the conflict cycle – whether before conflict breaks out, as ceasefires are being negotiated, or long after a conflict has ended.
In so much of this work, our partnership with the United Nations has been and remains vital. As we mark 30 years since the 1993 Framework for Co-operation and Co-ordination – we have a lot to show for our work together.
We share common goals, including in key areas such as conflict prevention and resolution, weapons of mass destruction, gender equality, human rights, countering terrorism, violent extremism and radicalisation, combatting trafficking in human beings, sustainable development and climate security.
These common goals – and our complementary toolboxes – translate into concrete results that make a difference for real people.
In Kosovo, the OSCE Mission acts as an institution-building pillar, implementing its mandate under UN Security Council Resolution 1244.  Its focus is on promoting human rights and fostering inter-ethnic dialogue and confidence-building between communities. This is one important but incomplete part of the puzzle. Co-operation between the OSCE Mission and UNMIK (along with KFOR) is crucial for progress.
The Geneva International Discussions (GID) on the aftermath of the 2008 armed conflict in Georgia are another example of UN-OSCE co-operation. In this framework, the UN and the OSCE, together with the EU, co-chair the mechanism that has sustained dialogue, prevented the resumption of armed hostilities, and maintained a vital focus on conflict-affected populations on the ground.
When it comes to cyber, we closely co-ordinate capacity-building activities with the UNODC Global Programme on Cybercrime, including on cryptocurrencies and dark web investigations in South-Eastern Europe, and on cross-border requests for electronic evidence in Central Asia. In Turkmenistan, the OSCE Mission in Ashgabat and UNODC work together to build the country's capacity to counter narcotics.
We also work with the UN to implement UNSCR 1540 on non-proliferation of weapons of mass destruction – supporting several other participating States, including in the context of national action plans and the development of related legislation. In addition, we help raise awareness, provide tailored training, promote best practices, and intensify co-operation with other international organizations in this vein.
Looking to the Future
At its core, the OSCE is a security organization. In addition to the United Nations, the OSCE remains the only multilateral space where all actors responsible for broader European security still sit at the same table. This is vital. The UN's role – including in the context of the Black Sea Grain Initiative in which Secretary-General Guterres has been so instrumental – is crucial in so many ways. And the more we can do to complement each other's efforts, the better off we all are.
The challenges ahead will be significant – not only in the face of wars waged by one country or group against another but by issues like climate change, which is arguably one of the most existential challenges facing us all. And like so many security challenges, active conflict and environmental damage often overlap. The OSCE is already actively involved in assessing and addressing the climate challenge, working with various UN agencies and partners. And on 7 July, I will host a ministerial-level conference on climate change in Vienna to further strengthen our commitment to co-operation.
On all of these issues and more, the OSCE and the UN have important roles to play. And we can make a tremendous impact when we work together. I am grateful for the excellent relations we have with our partners at the UN and I look forward to deepening this co-operation in the future. We have plenty of work ahead – and an excellent foundation on which to build.
---
(Photo credit: OSCE)